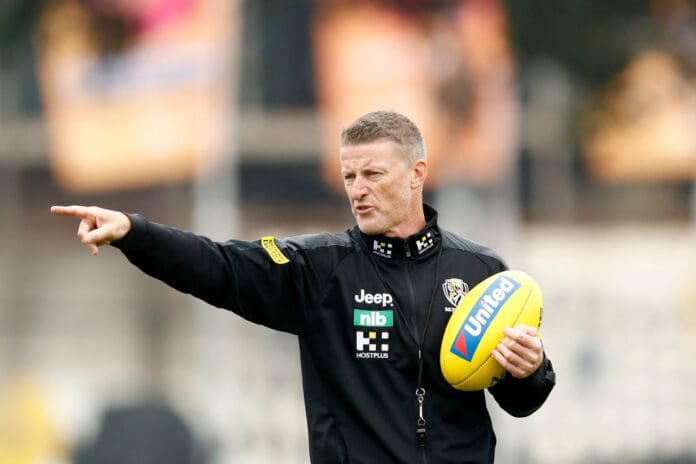 Richmond are set to select the "best player available" when they're on the clock at this week's National Draft.
The Tigers enter Wednesday night with Picks 7, 15, 26, 27, 28 and 83 - tallying 4865 draft points, more than any other club.
Holding five selections in the top 28 picks is sure to bode well for Richmond recruitment manager Matt Clarke, with the Tigers set to be major players in the proceedings.
Following a disappointing campaign in 2021, the Tigers have been handed their first top 10 selection since 2012, where they selected Nick Vlasutin at ninth overall.
Speaking on RSN's Breakfast Club, Clarke is hopeful his side's strong draft hand could be a springboard for further success in the coming years.
"To have a number of picks early in this draft means we can hopefully bring in some good young players to the club and set us up for some more future success," Clarke said.
"From our experience, just going for the best player available regards of what position they play is the way to go.
"We'll be going the best available going according to our rankings."
Given the ongoing impacts the COVID-19 pandemic has had on draft hopefuls throughout their most critical years of development, there has been some concern on how Victorian prospects will fare against their interstate counterparts.
While last year may have been a more difficult class to gauge, Clarke revealed club scouts have looked to go the extra mile in getting the best scope of this year's crop.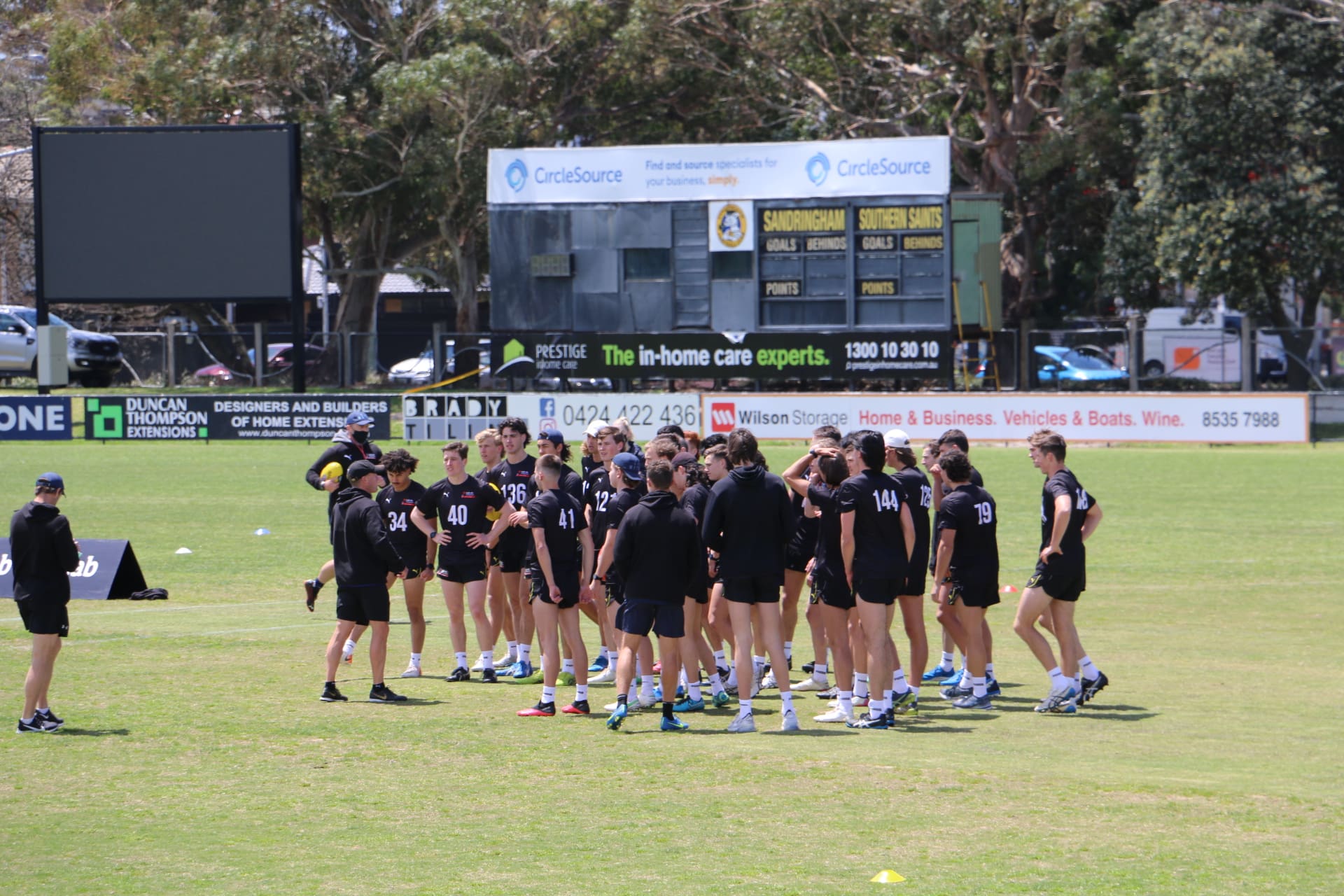 "It's been more difficult no doubt," Clarke said on analysing Victorian draftees.
"This year compared to last year there's been a bit more footy. Maybe even last year's draft may have been a bit tougher from that point of view.
"These boys have played some NAB league, they've played some school footy and some practice matches. Clubs have put more time into getting out to those matches and seeing some training throughout the year.
"I think they've put a volume of work together that's good enough for us to make a good assessment."
Given their impressive draft hand for the opening two rounds, and previous suggestions the club could look to increase their place in the queue, the Tigers hold the potential to be one of the more prominent wheelers and dealers when it comes to trading selections on draft night.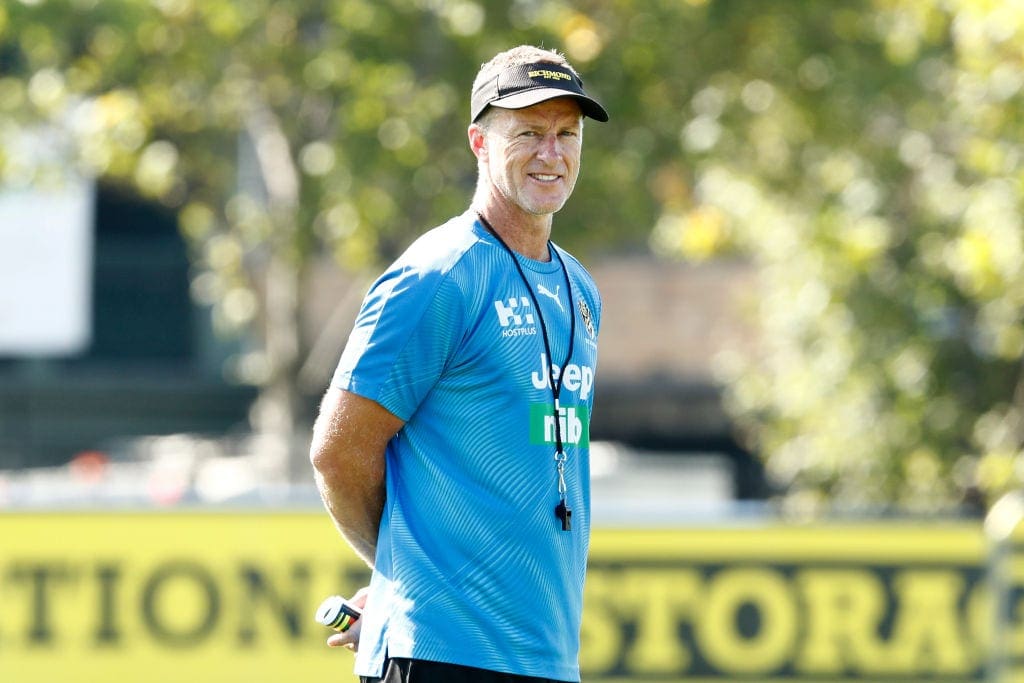 Speaking on the possibility of live trades, Clark said the Tigers will be open to offers that best suit their planning.
"There might be some scenarios where you might try and move up for a particular player," Clarke added. "That might be particular with which player you select with your first pick.
"You may even look to next year's draft, and if someone comes forward with something for next year's draft, then we'll look at that also."
Damien Hardwick will be hopeful however many recruits who make their way to Punt Road this week are able to continue in the club's promising pathway of development.
Richmond have seen several youngsters begin to ascend in their positional pecking order over the course of the last few seasons, with the likes of Jayden Short and Liam Baker having emerged as stalwarts in their triple premiership era.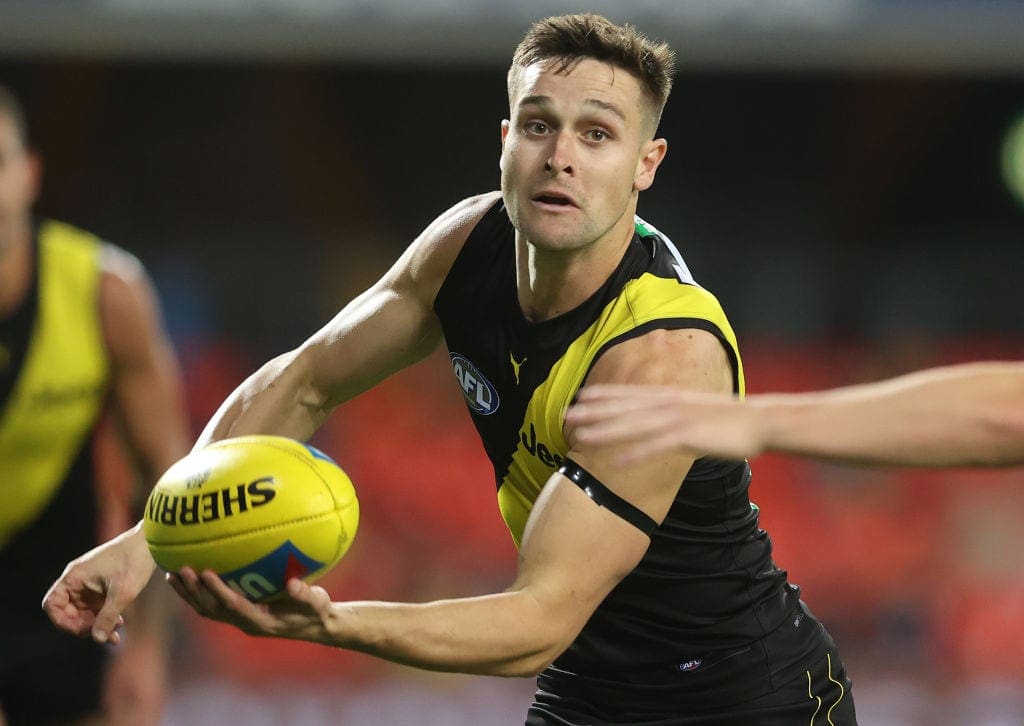 The Tigers will have holes to fill however, with the recent retirements of David Astbury and Bachar Houli opening up voids in their defence.
Hardwick and Clarke may also identify key forwards as ideal prospects for their list, with Jack Riewoldt entering the final years of his time in the league, while young tall duo Mabior Chol and Callum Coleman-Jones departed this off-season.
The first round of the National Draft will commence on Wednesday night, with the following rounds to take place on Thursday night.