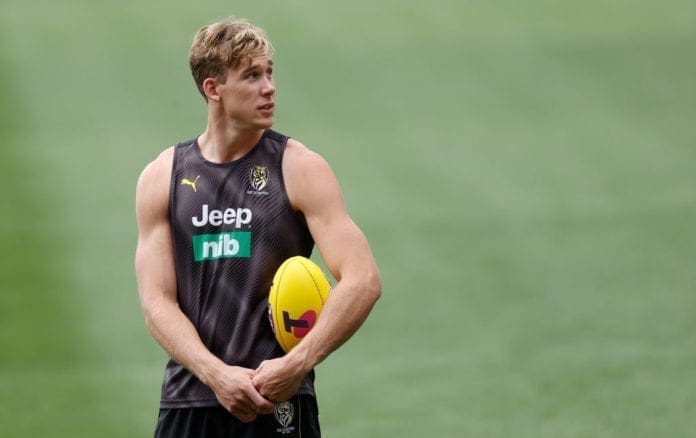 Richmond have been without key forward Tom Lynch since Round 4 this season and are hopeful that a return could be made in the final weeks of the 2023 home and away season as a potential boost to help the Tigers make finals this year.
Despite Richmond wanting him to return, the club is not willing to risk any further damage to his foot after his injury against the Western Bulldogs.
Richmond's high-performance manager Luke Meehan spoke with Richmond Media and provided an update on the progress made by Lynch on Wednesday, revealing Lynch will require further scans.
"The bone healing process takes time, and we want to be absolutely certain that it is right before we step up Tom's training load," Meehan said.
"While we remain hopeful that we can get him back at some stage later in the season, it is still difficult to put an exact timeframe on right now.
"Tom will have another scan on the fracture in a couple of weeks, giving us a much clearer picture."
Meehan also stated that a decision for Lynch to play would not be made soon as the club would rather wait for a bigger sample size of progress and the results of the next scan before making any decision.
"He is clearly a significant player and someone with a lot of football ahead of him, so his long-term health is our priority," Meehan added.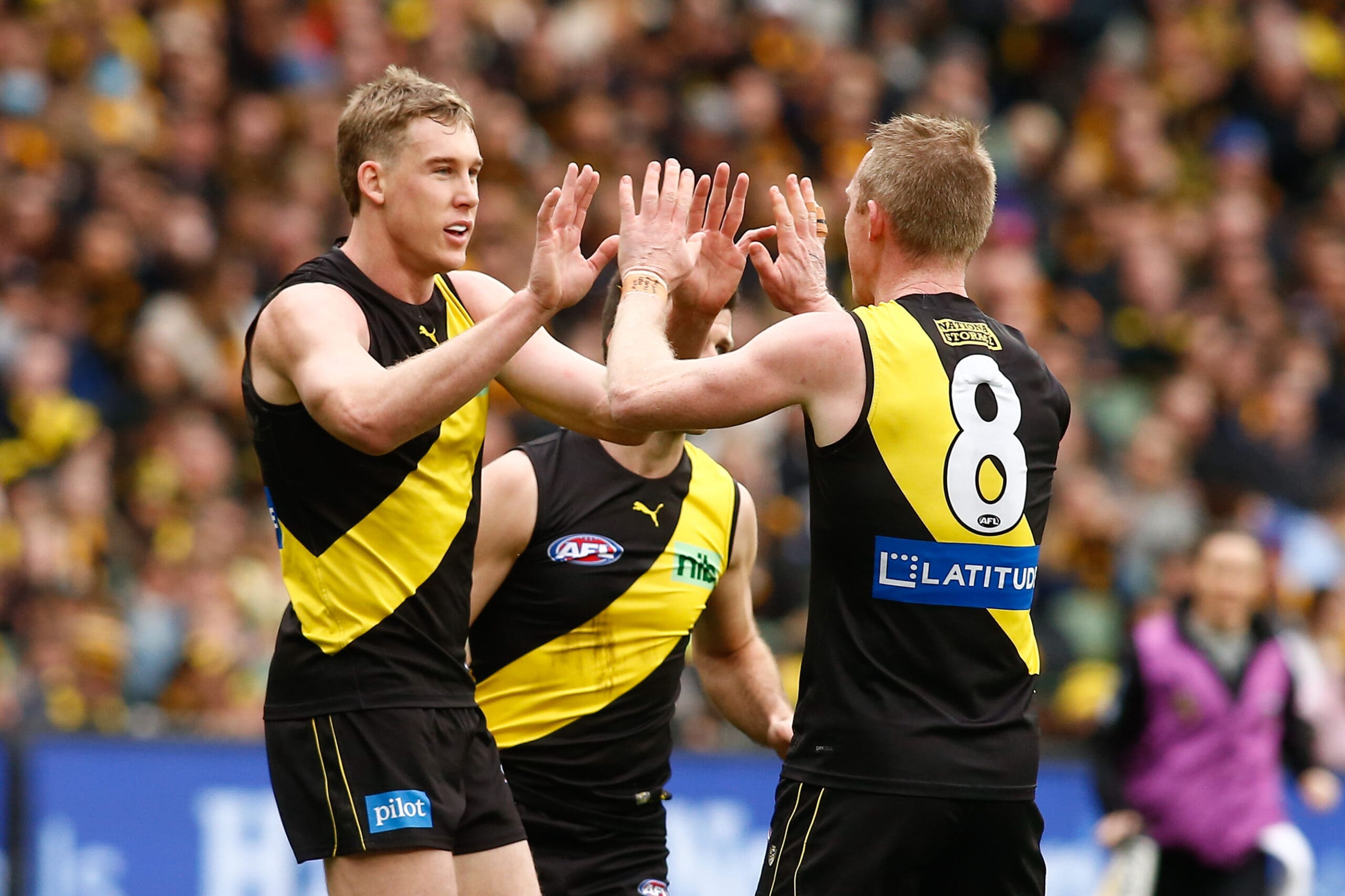 "Any long-term injury is frustrating, but Tom is a pro and attacking his rehab really hard, providing leadership around the group and direction for younger forwards."
Lynch had a hot start to the year, kicking nine goals from his four games in 2023 and has kicked 192 goals since joining the Tigers in 2019.