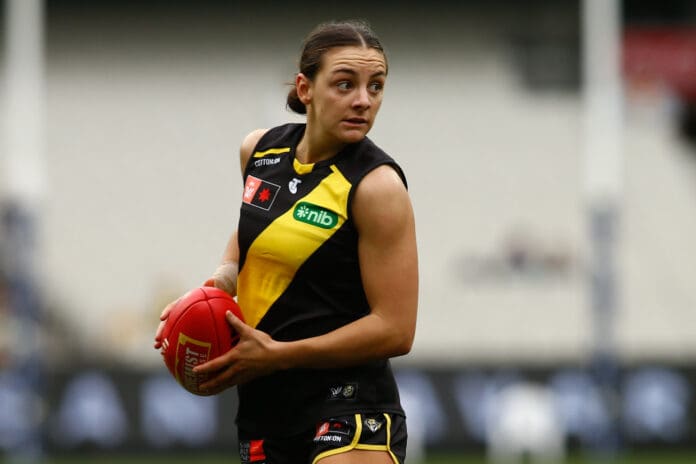 Richmond midfielder Monique Conti has claimed the AFL Players' Association's Most Valuable Player Award for Season Seven.
The four-time All-Australian has added to her short yet decorated career in the AFLW, with her peers voting her as the league's best player of the recent women's season.
The honour comes just a day after Conti finished on the podium of the AFLW Best and Fairest voting behind winner Ally Anderson from Brisbane.
The MVP Award adds to a long list of accolades for the 22-year-old, who has also claimed four club best and fairest honours - which she could add to with a Season Seven nod - as well as a premiership, which she won with the Western Bulldogs in 2018 with best-afield honours.
North Melbourne's Jasmine Garner landed the second most votes for the MVP Award, while Bulldog Ellie Blackburn finished in third.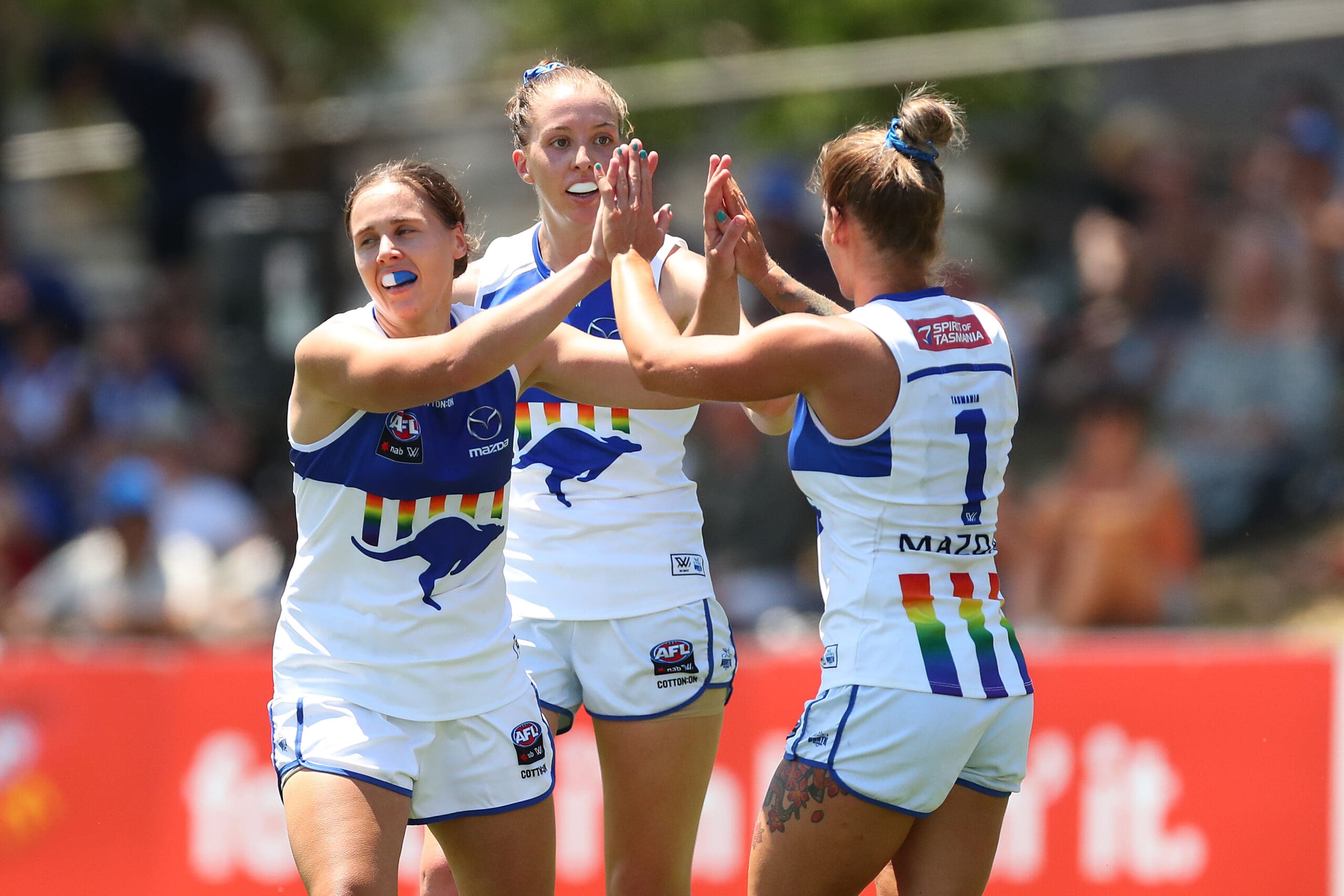 Adelaide captain Chelsea Randall took out both the Most Courageous Award and Best Captain gong, while Richmond's Elisih Sheerin, who was named in the All-Australian side this week, claimed the Best First-Year Player Award at the age of 30.
AFL Players' Association Honours for Season Seven:
MVP
1. Monique Conti (Richmond)
2. Jasmine Garner (North Melbourne)
3. Ellie Blackburn (Western Bulldogs)
4. Ebony Marinoff (Adelaide)
5. Amy McDonald (Geelong)
Most Courageous
1. Chelsea Randall (Adelaide)
2. Kirsty Lamb (Western Bulldogs)
3. Kiara Bowers (Fremantle)
4. Karen Paxman (Melbourne)
5. Mua Laloifi (Carlton)
Best Captain
1. Chelsea Randall (Adelaide)
2. Daisy Pearce (Melbourne)
3. Ellie Blackburn (Western Bulldogs)
4. Breanna Koenen (Brisbane)
=5. Katie Brennan (Richmond) and Meg McDonald (Geelong)
Best First-Year Player
1. Eilish Sheerin (Richmond)
2. Jasmine Fleming (Hawthorn)
3. Abbey Dowrick (Port Adelaide)
4. Rylie Wilcox (Western Bulldogs)
5. Vikki Wall (North Melbourne)