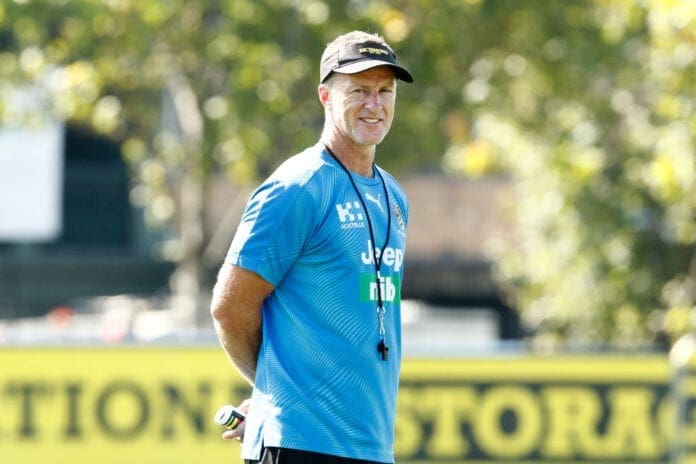 Damien Hardwick has taken aim at the AFL's implementation of new anti-density rules to the game's second-tier competition during his post-game press conference on Sunday.
The rule stipulates that each team must have three players inside each 50 metre arc, including one in the goal square prior to each throw-in and kick-in.
Here's what will look a little different next season: https://t.co/dclRSqUV99 pic.twitter.com/PLvaR8TCrJ

— AFL (@AFL) November 18, 2020
Speaking on Sunday, Hardwick provided a scathing analysis of the new laws, claiming that it will only make it harder for VFL players to adjust when they take the step up to AFL.
"It's hard to prepare them for AFL level. It's so non-AFL like what we're seeing at the moment.
"So that's going to be an enormous challenge for our players - they're going to have to do top-up running, because it's nothing like AFL at the minute."
The new-look VFL has absorbed sides from the NEAFL, with the competition now expanding to facilitate a record 22 clubs from across the eastern seaboard of Australia.
With this, the competition now has a more increased focus on younger talent, with sides now required to play a minimum of six under-22 players in each match.

SEE ALSO: Zero Hanger Round 2 Power Rankings
However, the new rule that is being trialed for potential implementation into the AFL itself has come under intense scrutiny.
With umpires having to force teams to set-up in accordance with the rule before each stoppage, the game stagnates and in the confusion players are giving away free kicks through a lack of understanding.
Hardwick is far from the first coach to provide a poor review of the new rule, with Carlton coach David Teague also firing shots on Wednesday.
"I think it's hard, some of the VFL guys haven't played at all for 12 months. You're sitting there waiting 14, 15 seconds for each stoppage for the players to get back (into position).
"The players didn't enjoy it, the fans didn't enjoy it."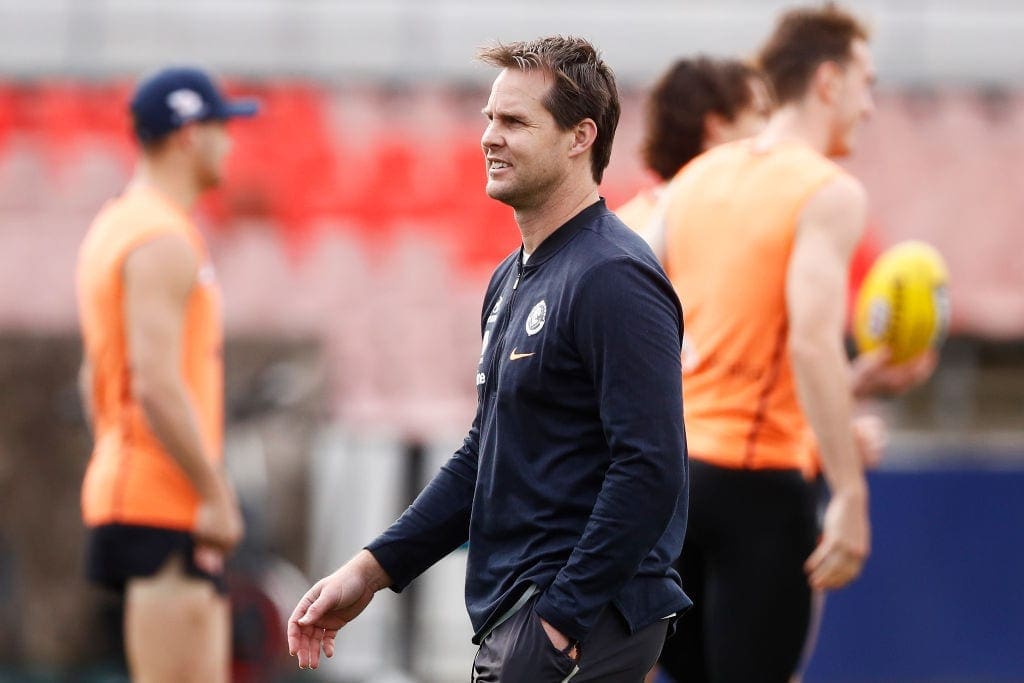 North Melbourne coach David Noble also gave his two cents on the matter on Thursday at his press conference.
"It takes too long to reset and it changes the roles that we're looking for our players to play coming into the AFL.
"I understand trying to 'de-densify' numbers, I'm not against that, but the length that we actually had to take...it needs a lot more discussion before it gets put in."
The VFL season kicks off on the 16th of April, with 11 matches being played over the course of the weekend.