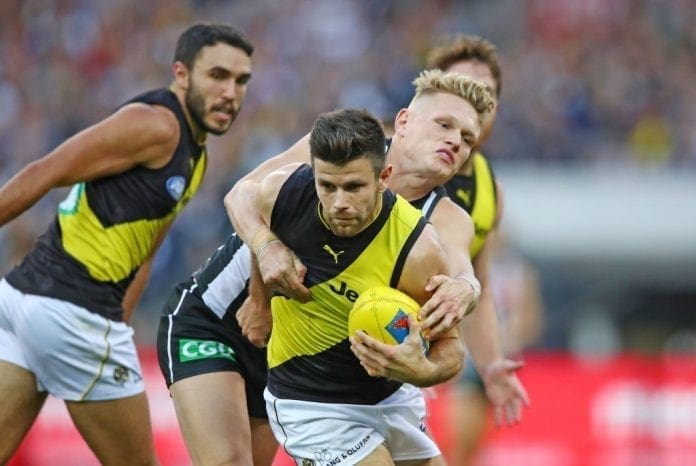 Richmond captain Trent Cotchin is doubtful for Richmond's match against Fremantle in Round 7 this Sunday due to a sore knee sustained in their clash against Collingwood.
The premiership captain saw his right knee collide with the goal post in a desperate attempt to stop Collingwood's Tom Phillips from scoring a goal late in the fourth quarter.
To ease any concern, the Tigers opted to assess Cotchin's knee, fortunately the scans came back clear for any structural damage potentially caused, however soreness seems to be holding him back.
"He feels a lot better today than he did yesterday," Richmond manager Neil Balme told afl.com.au.
"We're not quite sure how he'll go. There's some chance he could miss this week but he's relatively confident now, so we'll see how he goes."
Richmond are confident they will know whether their captain will be ready to play or not by Thursday when they will announce their selection for Round 7.