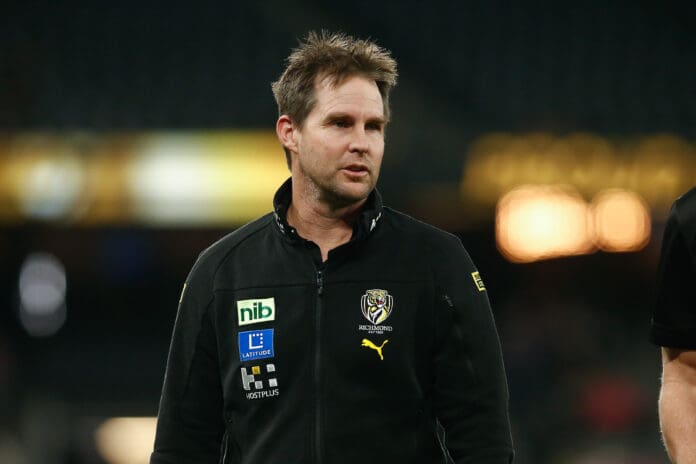 Former Carlton coach and current Richmond assistant David Teague has opened up about the pressures of being a coach within the AFL, conceding that the job does take a toll.
Damien Hardwick stepped down from his role as senior coach of the Tigers this week after serving in the role since 2009, admitting that he needed a break from the demands of the job.
Andrew McQualter has taken over on an interim basis for the remainder of the year, with Teague and former Essendon coach Ben Rutten providing experience for the former Saint.
Speaking to SEN's Crunch Time before Richmond's Round 11 clash against Port Adelaide, Teague admitted that he found it hard to switch off during his time in charge at Carlton and that the nature of the job was "constant".
"It's the constant nature of it," Teague said.
"Everyone just wants two minutes, two to three minutes, which is not a lot but at a footy club when there's lots of people and they all want their two to three minutes it does take time and takes energy and and then you've got your job to do as well. So it is a challenge.
"I was exhausted at the end of days. I would fall asleep no worries but I was constantly waking up early with my brain already active ready to think about the team, think about training, think about messaging.
"I've got no doubt that the really experienced guys are far better at switching off but it was that constant nature throughout the week."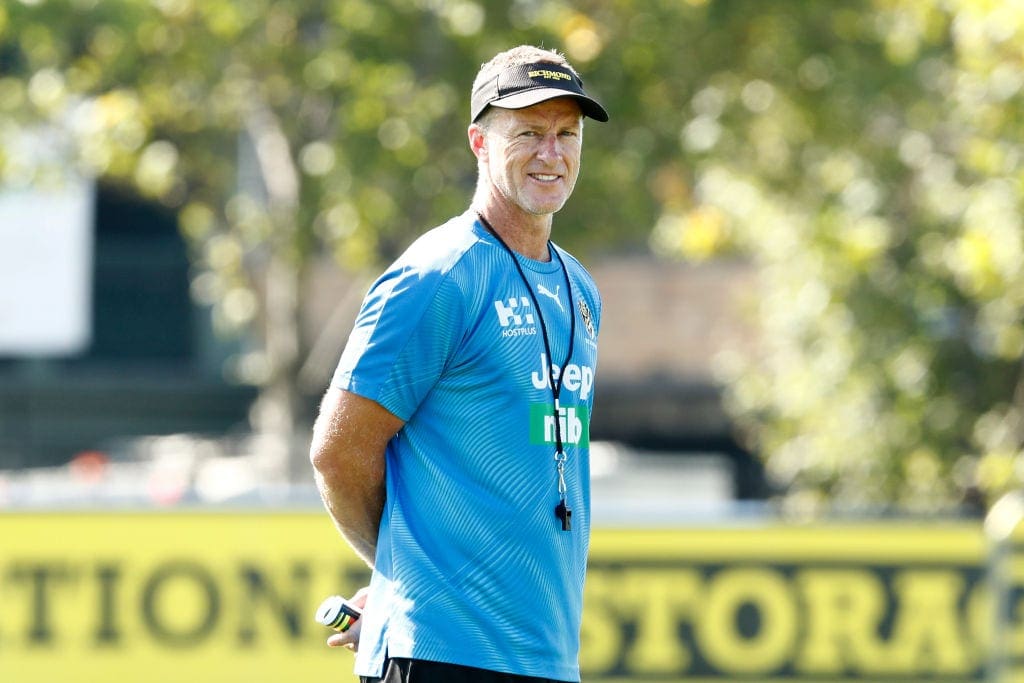 Hardwick's departure comes after North coach Alastair Clarkson stepped away from the club for personal reasons, with Brett Ratten taking charge on an interim basis.
Clarkson has taken leave to focus on his personal and emotional well-being while the investigation into alleged racism during his time at Hawthorn continues, with Teague admitting that there are issues in the league surrounding the welfare of coaches.
"I think there is there is an issue in the industry around the welfare of coaching at the moment," Teague said.
"I think it's getting plenty of publicity and I think it will get addressed. I think it needs to get addressed and it's going to."
There have been calls for the AFL to increase the soft cap to pre-COVID budgets in a bid to ease pressure on football departments.