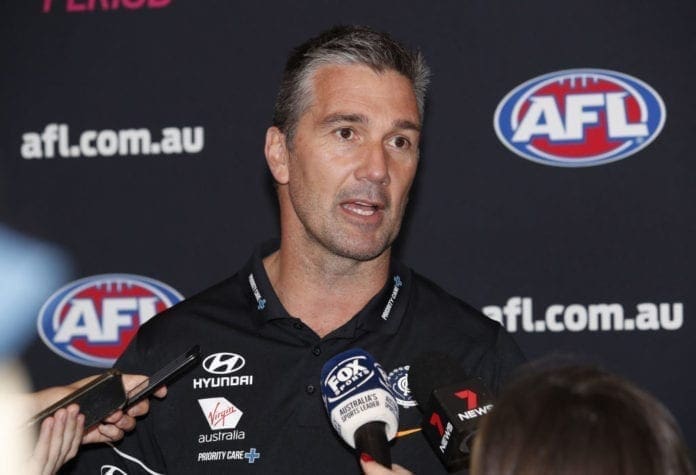 After seemingly an unsuccessful trade period, questions have been raised about Stephen Silvagni and his future with Carlton.
Tom Morris has revealed a coffee date between Blues list manager, Stephen Silvagni and club president, Mark LoGuidice took place at after the conclusion of the trade period.
"He (Silvagni) met with Mark LoGiudice," Morris said on Sportsday.
"People saw this meeting and I'm told, very reliably, that it was a very stern conversation.
"I'm just interested in Stephen Silvagni's future at Carlton.
Carlton actively tried to secure forwards, Tom Papley and Jack Martin from other clubs but failed to by the end of the deadline.
"You mentioned it on radio a couple of weeks ago, Caro, and On The Couch earlier in the year, Gerard, we spoke about it," Morris said.
Caroline Wilson also spoke about the Team of the Century's future at the Blues, "I don't think it was all harmonious over the trade period."
"My understanding when I spoke about it last week, that at that stage, Stephen Silvagni was looking at leaving the Carlton Football Club," Wilson added.
"I'm not sure that he is always on the same page with the CEO Cain Liddle and I don't think that they agreed on all the philosophies with the rebuilding of the list and the football club."
The former Carlton champion returned to his list manager role in 2014 to help with the huge list turn-around.