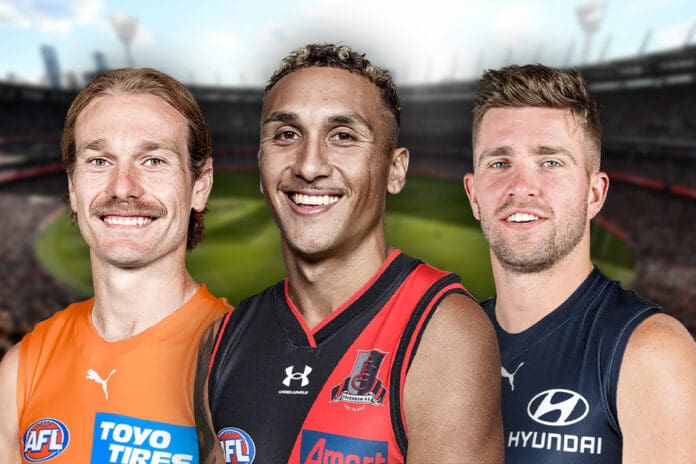 Each year AFL clubs decide their list strategies and assess whether a strong draft hand is likely to yield benefits comparable to the trade assets the picks are worth.
As clubs push higher up the draft board they gain the security that they can draft the players they rate the highest before other clubs and, consequently, increase their chance of securing successful long-term recruits.
Nonetheless, this strategy is not foolproof and hindsight exposes the difficult reality of ranking the ability and potential of players before they have been introduced to an AFL environment.
In this list, the first round of the 2016 National Draft will be reassessed with the benefit of six years of AFL data.
Below is the original 2016 first round:
In this draft year, a number of players were taken as father-son and academy selections (eg. Will Setterfield, Jack Bowes, Harry Perryman). The nominal draft order will be adjusted to reflect what clubs would have actually taken into this hypothetical draft.
Where these players are selected it will be assumed that the clubs that matched their bids in the original 2016 draft will continue to do so regardless of where they land in this order.
21. Pick 21: Will Hayward - Brisbane (Original Position - Pick 21)
Hayward finds himself being selected in the exact same position as he was in the original 2016 draft.
However, a shuffling of father-son and academy selections means that Hayward lands at Brisbane instead of Sydney.
He has been an important player for Sydney, playing in every game in 2022 during their impressive run to the Grand Final.
Hayward's ability to consistently hit the scoreboard would nicely compliment a Brisbane outfit that recently lost Daniel McStay to Collingwood.