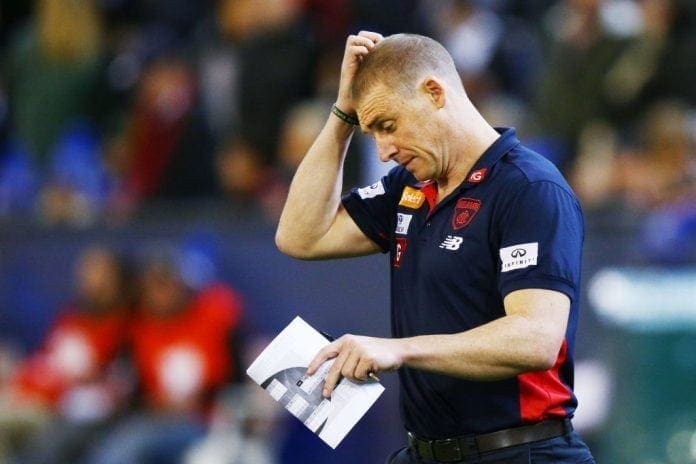 One month after internal board documents were leaked containing information about head coach Simon Goodwin, Melbourne CEO Gary Pert has taken aim at the "disgraceful" act.
The Herald Sun report, which circulated last month, revealed that those documents indicated the club considered standing down Goodwin prior to the 2021 season following allegations of behavioural issues and bullying.
"It's unfortunate," Pert said during an interview with Sportsday. 
"No club or coach would expect board documents to be leaked on the front page of the Herald Sun for multiple days, that's pretty disgraceful that it would happen."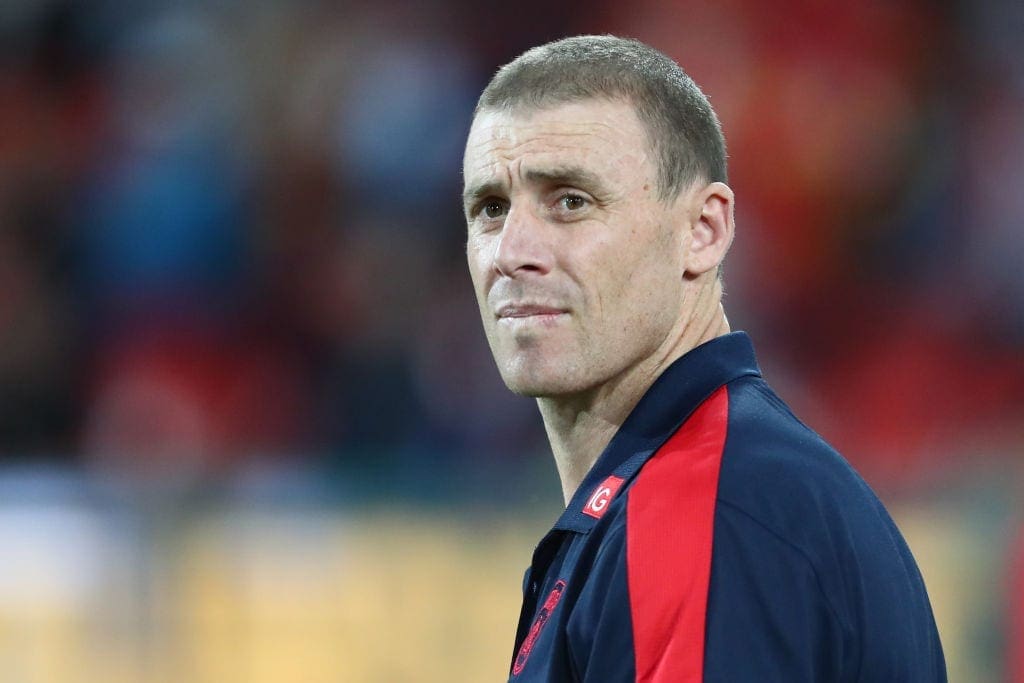 "For (Simon) Goodwin, he probably hasn't experienced a rallying of support from the industry like he's received in this time. He's a growing and evolving leader and done a lot of work on developing himself, he's such a great ambassador for the club.
"Anyone that leaks things that are misinformation, untrue, they're out of context…you do that leaking because you don't want to be held accountable for what you're putting out there.
"That's certainly goes to the character of the people doing it rather than the people they're leaking things about."
At the time the documents were leaked, Melbourne president Kate Roffey reaffirmed the club's support for Goodwin.
"On behalf of the current board, I would like to make it incredibly clear that Simon Goodwin, as the current reigning premiership coach and AFL coach of the year, is an exceptional leader of our football club," Roffey said.
"As has been widely publicised, at the conclusion [of] the 2020 home and away season the Melbourne Football Club board commissioned a review of the football program which was conducted by chief executive officer Gary Pert.
"At the completion of the review process, the resulting recommendations were presented to the board at the time, and which were unanimously signed off and endorsed.
"Simon, like many others within the department, was given this feedback and embraced the opportunity it provided to evolve and improve as a coach.
"During these feedback discussions, Simon totally rejected any accusations of bullying behaviour and as the club president, I totally support Simon rejecting those accusations."
Both the Melbourne board and players have been unanimous in their support for Goodwin, with the premiership winning coach likely to sign a new deal with the club this year.