Veteran Collingwood winger Steele Sidebottom is no stranger to big games. The 308-gamer has spent the entirety of his career at the Magpies, famously winning a flag in his second year.
Saturday's clash with the Lions will mark Sidebottom's fifth grand final. The 32-year-old played in a draw and win in 2010, a loss in 2011 and another loss in 2018. It will be Sidebottom's 26th final of his career since making his first finals appearance as a 19-year-old.
Speaking to the media, Sidebottom addressed his growth as a player since his early premiership and what's changed over the course of his career.
"I'd like to think that I'm a bit more mature and wiser than back then. I was just young and just thought that was normal," said Sidebottom.
"I debuted in 2009 and played in a prelim and a couple of grand finals after that. I probably took it for granted a little bit.
"And now that I'm a little bit older and understand that they don't come around that often. I really want to make sure I take everything in, enjoy the occasion, and help a few other guys out along the way because there's no point shying away from it.
"We're very lucky and love to be a part of it every year."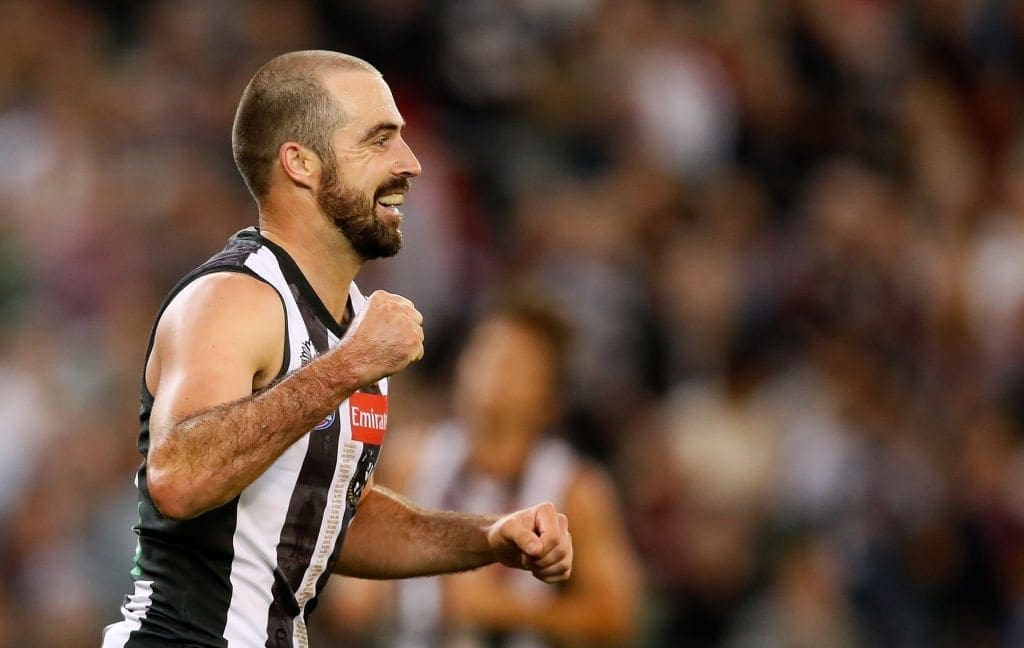 Although 2023 has been a fantastic year for the Magpies, they will be down two crucial players on the weekend. Star midfielder Taylor Adams will miss after being unable to overcome a hamstring issue. New recruit Dan McStay will heartbreakingly miss the opportunity to take on his old side after suffering a high-grade MCL strain.
"It seems like this time of year there's always sort of those stories," Sidebottom said
"As disappointing as it is for them, they've still got a role to play for us; both leaders at our footy club."
Craig McRae has already confirmed that Billy Frampton will be returning to the side, playing his first-ever final on the biggest stage of them all.
"The big strength I believe in 'Chooka' (Frampton) is that he's got that real aggression, I think that stands up in big games, guys that crack in," continued Sidebottom.
"We're not expecting him to go out there and do too much. We just need him to go out there and create a contest whether it's forward or back, but, it'd be nice if he did kick five, that's for sure."
The Magpies will look to avenge back-to-back premiership defeats in 2002 and 2003 as they face the Lions once more on Saturday.