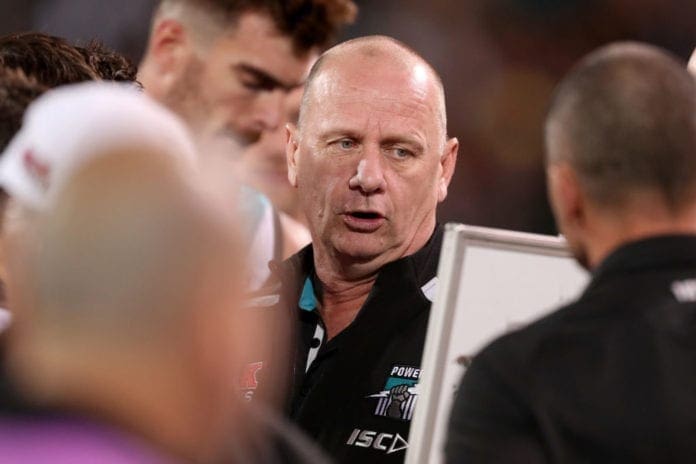 Port Adelaide president David Koch has guaranteed Ken Hinkley will lead the Power as senior coach in 2023, the final year of his contract at Alberton.
Speculation surrounding Hinkley has only grown across the course of this season as the Power, a touted premiership contender in the pre-season, struggled in their campaign to remain in the finals fight.
An 0-5 star immediately had pressure mounting on Hinkley's shoulders, however a change in fortune had eased some degree of the worrying record, with the Power returning to contention for the top eight.
Their hopes of September action were dashed over the weekend, prompting further concern that Hinkley's tenure could be cut short given his decade-long run with the South Australian club is yet to see a grand final appearance.
Earlier this week Koch flagged changes were on the horizon for the Power, failing to guarantee Hinkley's security ahead of the off-season.
The comments only added further fuel to the fire, a blaze that Koch has now looked to distinguish.
Speaking to Channel 7, Koch guaranteed the dual AFLCA Coach of the Year would remain with Port Adelaide for next season.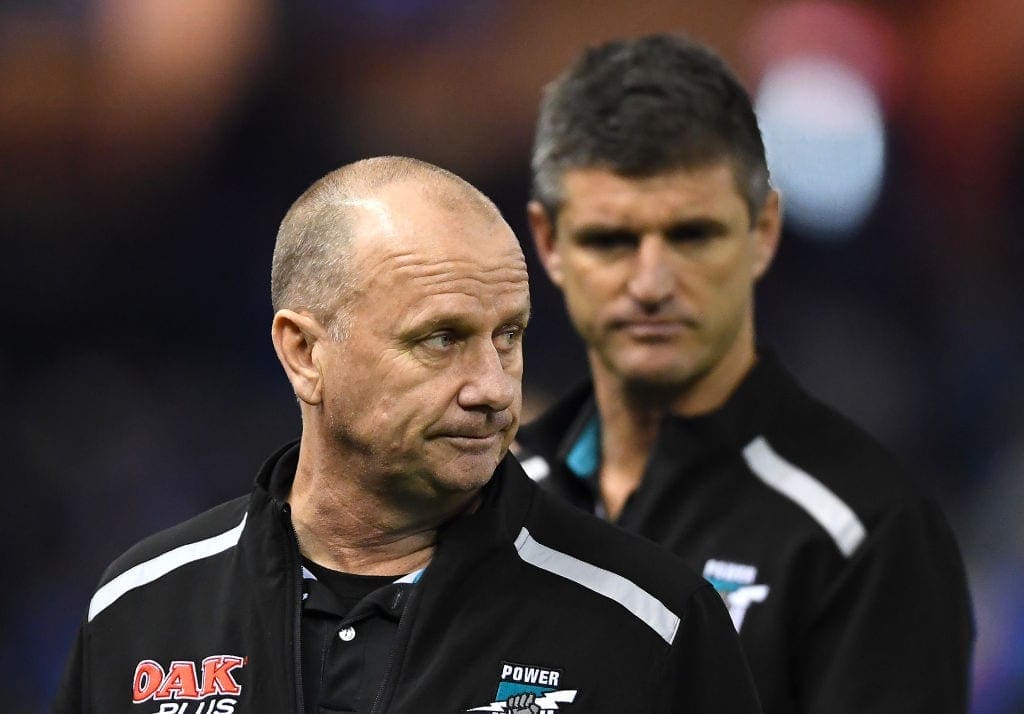 "Plenty has been made of my comments on Adelaide radio on Monday morning about having to improve our football program as a whole," Koch said.
"Obviously, this season has been a major disappointment. We haven't lived up to the expectations we set ourselves and those of our members and supporters.
"As we always do, we'll thoroughly assess our football program at season's end. But as the club has maintained all year, Ken Hinkley is contracted and will be our coach in 2023.
"Some will argue we should make a change based on our performances this season alone and that Ken has never taken the team to a Grand Final.
"But we base decisions on all the information in front of us and we believe Ken as senior coach provides the best chance of rebounding next season, including successfully attracting new talent and football department resources to make us better."
Hinkley took over the reins at Port Adelaide at the end of 2012 following Matthe Primus' failed tenure, with the Power amassing a finals finish one year after recording just the five wins.
By his second season at the helm, Hinkley had the Power reach a preliminary final, a benchmark the club has since reached a further two occasions.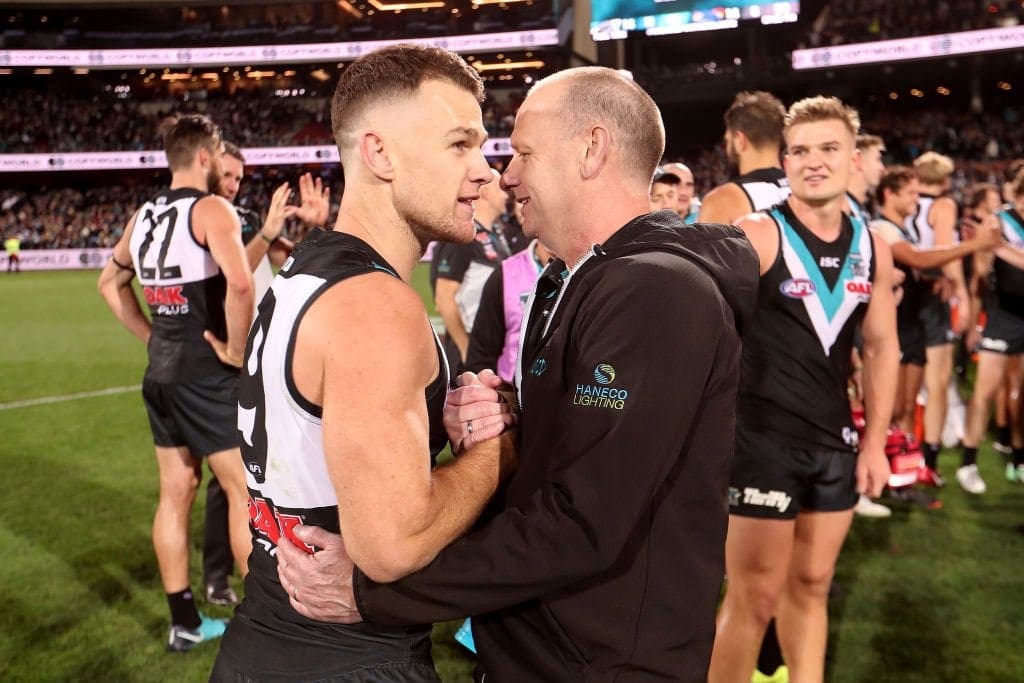 But no grand final berth has seen Hinkley take the unwanted record as the longest-serving coach in VFL/AFL history to not make it to the season decider.
The Power, following successive top-four finishes, are currently tied to the 12th rung on the AFL ladder with two matches remaining in their season.
They'll venture to Marvel Stadium on Sunday afternoon before concluding their 2022 campaign against Adelaide in a Saturday night Showdown.