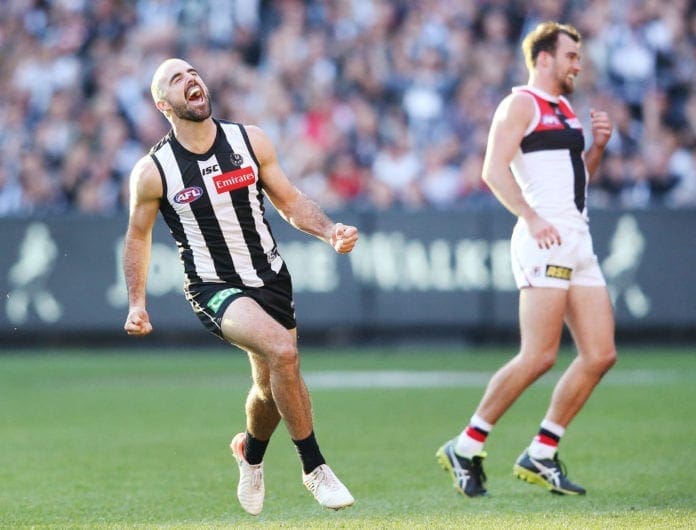 Collingwood veteran Steele Sidebottom is looking forward to what is in store at the Pies with a raft of changes signalling the start of a new era at the Holden Centre.
The classy 30-year-old is ramping up his own training program as he looks to return to the club in the coming weeks with the injection of some new faces helping refresh the club after a 17th placed finish in 2021.
Speaking to Zero Hanger, Sidebottom said that this was as much change as he had seen during his time at the club and that he was excited for what may come under a fresh set of eyes.
"There hasn't really been too much change since I've been at the footy club," Sidebottom said.
"(There's) a new coach and a few new assistants and new players, I think now I might be the third or fourth oldest at the footy club so it's definitely changed a lot.
The 2010 premiership winner said that while he is feeling as good as ever, the youth will certainly help him get a few more miles out of the legs in the coming seasons.
"Hopefully, the youth can keep making me feel as young as I am," Sidebottom said.
"I'm only 30 so I've got a few more to go in me yet."
Coming off the back of post-season surgery and another Melbourne lockdown, Sidebottom said the break ad felt different from previous years.
"I feel good actually. I feel like with lockdown, probably a lot of guys are the same, we haven't really stopped training too much," Sidebottom told Zero Hanger.
"I had thumb surgery probably 9-10 weeks ago now so that's pretty much healed now and I'm looking forward to getting back and getting in there.
"(There's) a few new faces at the footy club, a new coach, a couple of new players in the trade period a few more through the draft so I'm looking forward to getting back in.