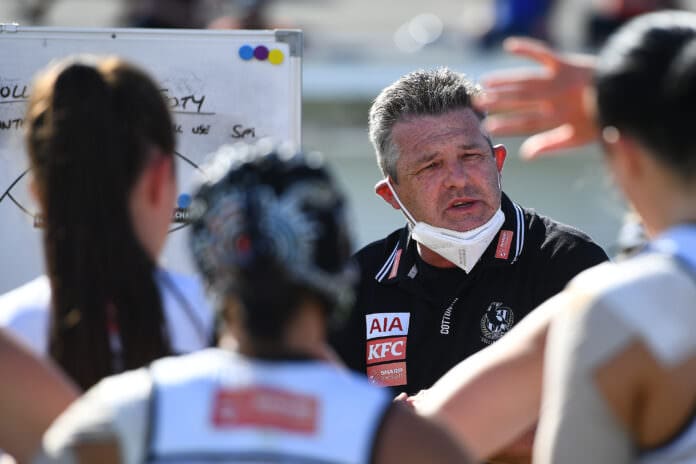 Collingwood AFLW midfielder Ebony O'Dea and forward Bella Smith will depart the Magpies ahead of the upcoming AFLW season, while the club informed rookie Imogen Purcell that it won't be extending her contract.
23-year-old O'Dea, who played in 21 games for the Magpies, is set to return to her home state of South Australia, while Smith, who arrived at the AIA Centre in 2020, is understood to be interested in joining one of the expansion clubs. 

Collingwood women's football boss Jess Burger said the club was understanding of the duo's choice.
"Now that the competition enters its final stage with the introduction of all AFL teams into the AFLW competition, many players that have previously relocated to play at the elite level will seek a return home. We respect both 'Ebs' and Bella's decision to look for a new opportunity away from Collingwood," Burger said.
"'Ebs' has shown great resilience in her AFLW journey so far. She has demonstrated high standards both on and off the field and has been determined to be the best footballer that she can."
"Bella has put a great deal of time and effort into refining her craft across all areas of the ground while at the Pies. She has a bright career ahead of her and we look forward to watching her future development."
Meanwhile, Purcell, an ex-rower, didn't manage to play a game during her time at the Magpies after arriving at the club in 2020 as a rookie.
Burger commended Purcell's commitment and wished her all the best with her career.
"It has been wonderful to watch 'Immy' apply and challenge herself within our football program over these past two seasons. We've enjoyed watching her progress during her time with both our AFLW and VFLW programs.
"Being the athlete that she is, we're all excited to see what the future has in store for her."