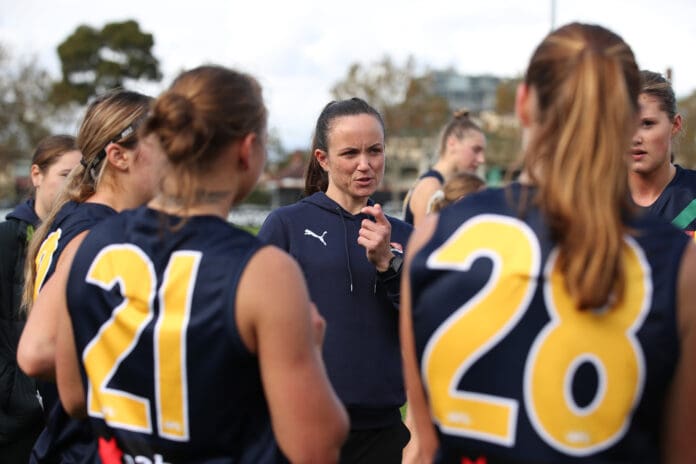 The AFL has announced that nine AFL Clubs have been awarded places in the Women's Coach Acceleration Program.
Adelaide AFLW skipper Chelsea Randall, Brisbane's Emma Zielke, Collingwood's Chloe McMillan, Essendon AFLW head coach Natalie Wood, GWS GIANTS' player and VFL development coach Alicia Eva, Hawthorn AFLW senior coach Bec Goddard, Port Adelaide star AFLW recruit Erin Phillips will all take up roles with their affiliated clubs, while North Melbourne's place taker is yet to be announced.
Melbourne captain Daisy Pearce will also accept a place in the program but will take it at Geelong.
Pearce had been in contact with Geelong over the possibility of a role at the club earlier in the season and will now take up an official position.
The pathway program will provide a minimum two-year position between now and 2025 - a timeline that allows those still playing AFLW to continue for the time being.
The program also includes a formal mentorship with the club's AFL senior coach and a Level Three AFL coaching accreditation at a minimum.
AFL General Manager Women's Football Nicole Livingstone OAM praised the presentations from all nine clubs.
"Pleasingly, all nine senior AFL coaches were not only in attendance, but genuinely spoke about their desire to have women coaching in their AFL programs," Livingstone said.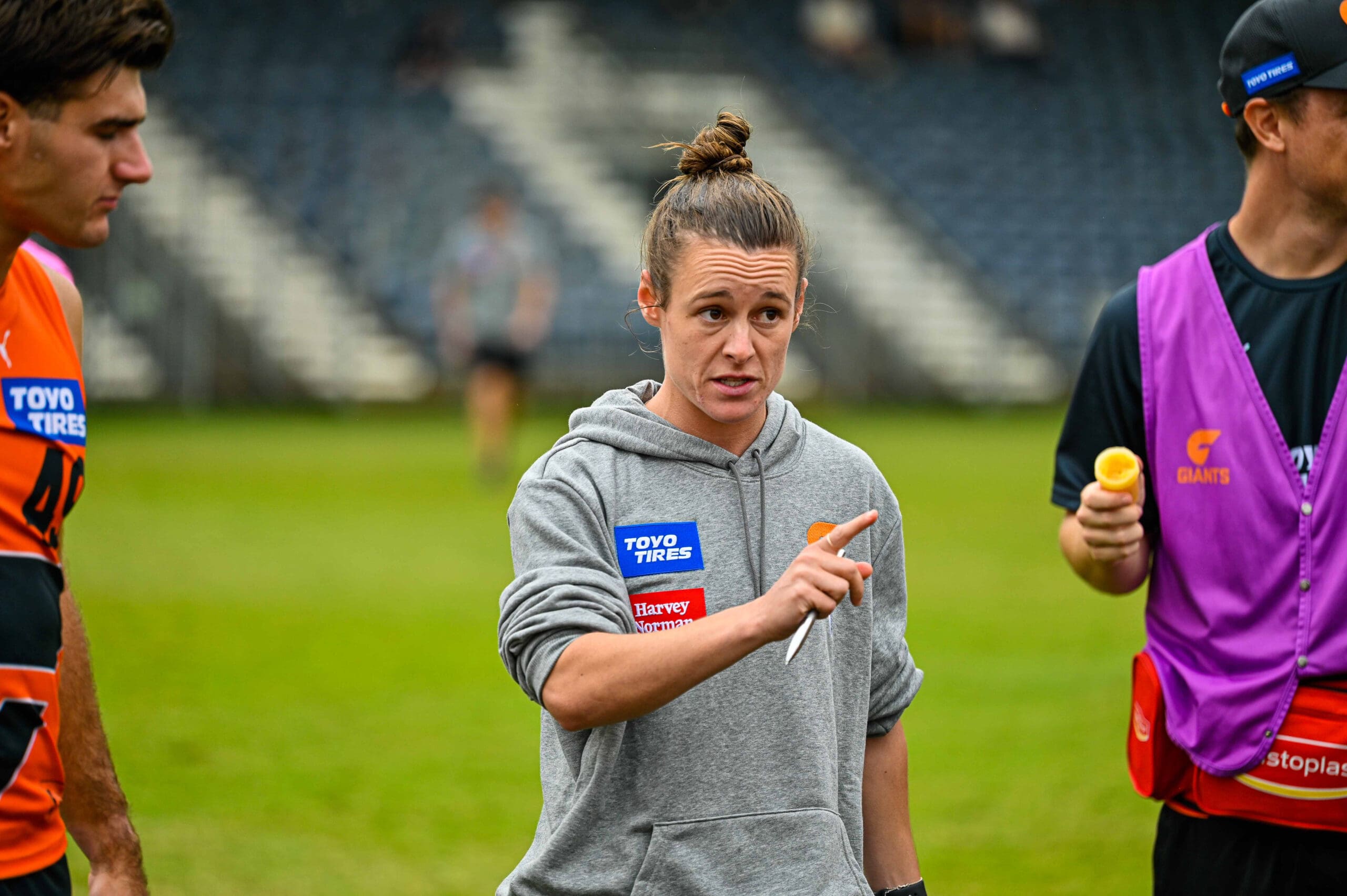 "Today's announcement is a major step towards the AFL's Women's Football Vision 2021-2030, where we want to see 50 per cent of AFLW senior coaching positions are held by women.
"In Season Seven, Bec Goddard, Natalie Wood and Lauren Arnell will all hold senior coaching roles.
"More than half of the coaches selected in the Women's Coach Acceleration program are past or current AFLW players and with each season we will have more women with experience of playing at the elite level who are ready to transition into coaching and football roles.
"The Women's Coach Acceleration program will expedite the development of the industry's best women coaches and increase the number of women in coaching roles across men's and women's programs."
The seventh season of AFLW football is set to commence on the final weekend of August. A completed fixture list is yet to be made public.