North Melbourne co-captain, Jy Simpkin has signed a five-year contract extension with the club, which will see him stay until at least the end of 2029.
Simpkin was drafted by the Roos at number 12 in the 2016 AFL Draft and has proven to be a significant asset in the club's midfield. Playing a total of 124 games throughout his career, he has highlighted his durability and consistency as a player. A perfect example is his high-ranking total of disposals made last season, which was 559.
In his first season, Simpkin played a total of 13 games and was set to play more before he suffered a shoulder injury and later returned to play the last seven rounds of the season.  2020 was Simpkin's year in the spotlight after fellow midfielder Ben Cunnington was side-lined for most of the season, it was his time to step up and lead the midfield. He was able to elevate his performance, and the clubs which resulted in him securing the best and fairest in both 2021 and 2022, to praise his influence and composure in every game.
North Melbourne's Head of Football Talent, Brady Rawlings, was ecstatic to have Simpkin commit to a long term deal and is hopeful for the clubs future with Simpkin as a leader.
"We are absolutely rapt to have Jy commit his future to North Melbourne," Rawlings said to North Melbourne Media.
"Jy is highly regarded both on and off the field by the whole club, and his decision to sign on for a further five years despite the lure of free agency is a great show of confidence in where we are headed.
"We look forward to watching him continue to be a fantastic player and leader for our club in the years to come."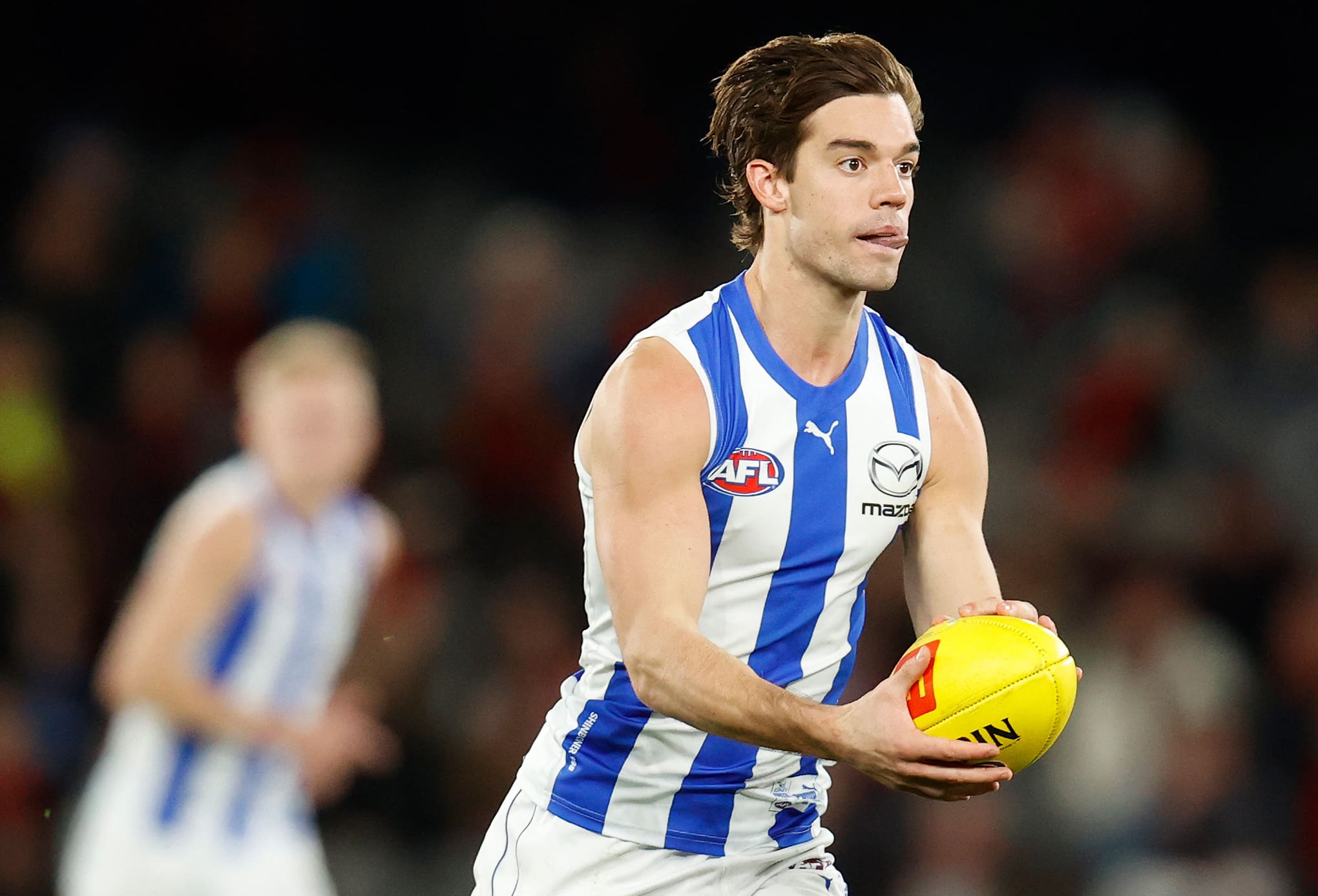 At the beginning of this season, Simpkin was further recognised and rewarded through his promotion to co-captain alongside Luke McDonald, making Simpkin the first Indigenous captain in the history of North Melbourne.
The midfielder expressed his love of the club to North Melbourne Media and explained how the decision to extend his contract was easy.
"I have a lot of respect for everyone at the club, so when my management and the club came together to talk about a long-term deal, it was a no-brainer," he said.
"I've been here for six or seven years now, and I love this place. I love the club, my teammates and the coaching staff."