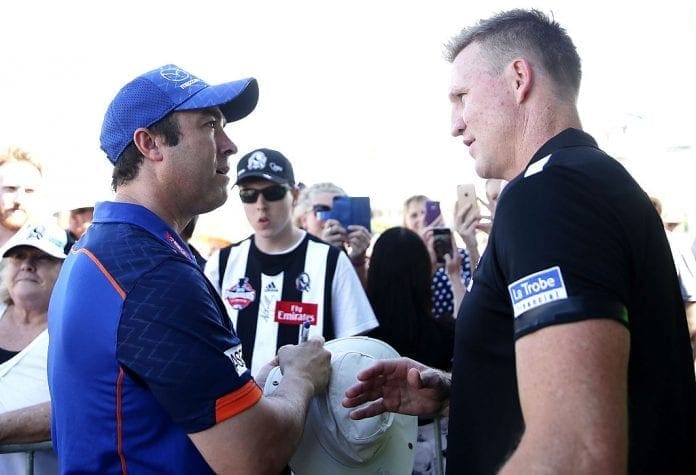 Carlton's next senior coach is the most talked about job in footy right now and the race appears far from over.
On Wednesday, Carlton announced the sub-committee that will search for David Teague's replacement in the next '30-45 days'.
The committee will be led by Blues legend Greg Williams and consists of board members Tim Lincoln and Patty Kinnersly, football boss Brad Lloyd, CEO Cain Little and former Blues premiership coach David Parkin.
With many considering former St Kilda and Fremantle coach Ross Lyon as the most likely appointee, another former AFL coach has also been approached.
Lyon has been far more vocal in his interest for the position and has been backed as the most likely successor after Alastair Clarkson dropped out of the running.
As first reported by Tom Browne on 7News on Wednesday, ex-North Melbourne coach Brad Scott has been 'sounded out' by Brad Lloyd as part of Carlton's process to find a new coach.
Scott has been widely tipped to take out the AFL's General Manager of Football job and has not yet indicated whether he will consider a return to coaching.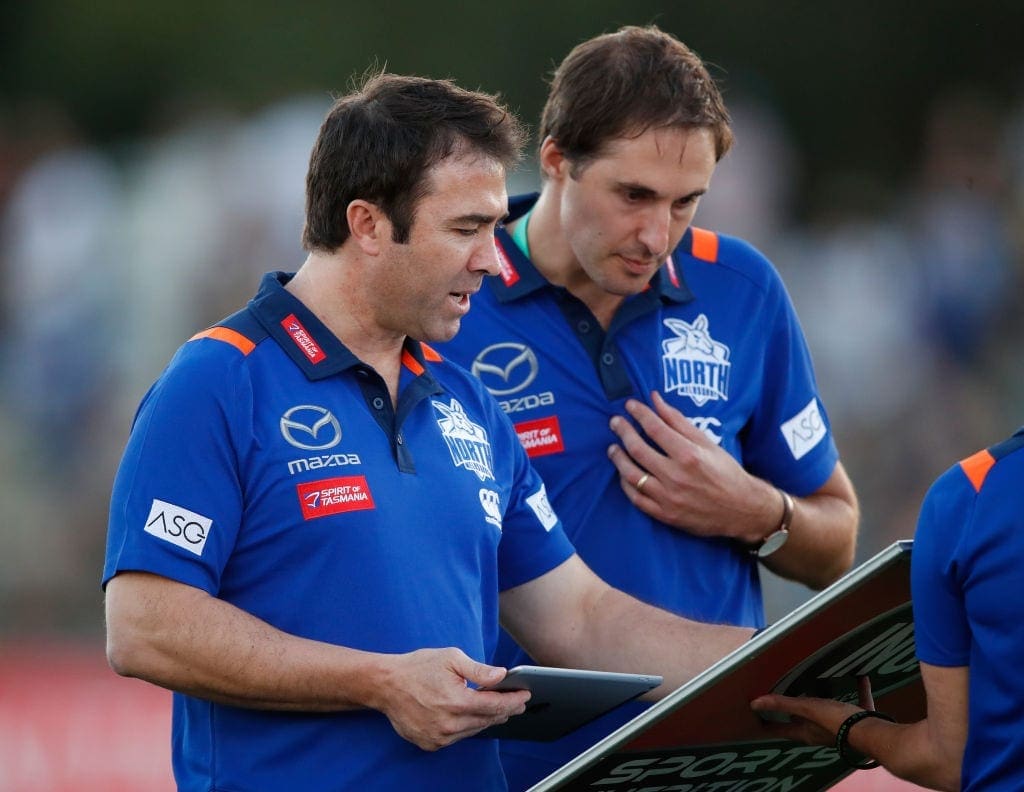 Speaking on Footy Classified, reporter Caroline Wilson believed Scott was being considered for role.
"This is not 'the Carlton Football Club is appointing Ross Lyon', which is the way we felt Luke Sayers was leaning," Wilson said.
"I don't know whether Brad Scott is going to be part of this process, but I know there has been some interest from Carlton.
"We know about Alastair Clarkson in the past, people keep saying he's in, I don't think he is, he's been pretty clear that he's out. They're the only two names (Scott and Lyon) that I know about."
Carlton's handling of Teague's departure and the search for his replacement has been widely criticised in recent weeks.
After it was announced the process could now take as long as six weeks, Lyon admitted he contacted Carlton president Luke Sayers.
"I reached out to Luke today and we connected and I said 'I just want some clarity'," Lyon said.
"They've put the panel together, but everyone says the word process … what is it? Anyone can run a process, it's about your quality of process and what sits within that.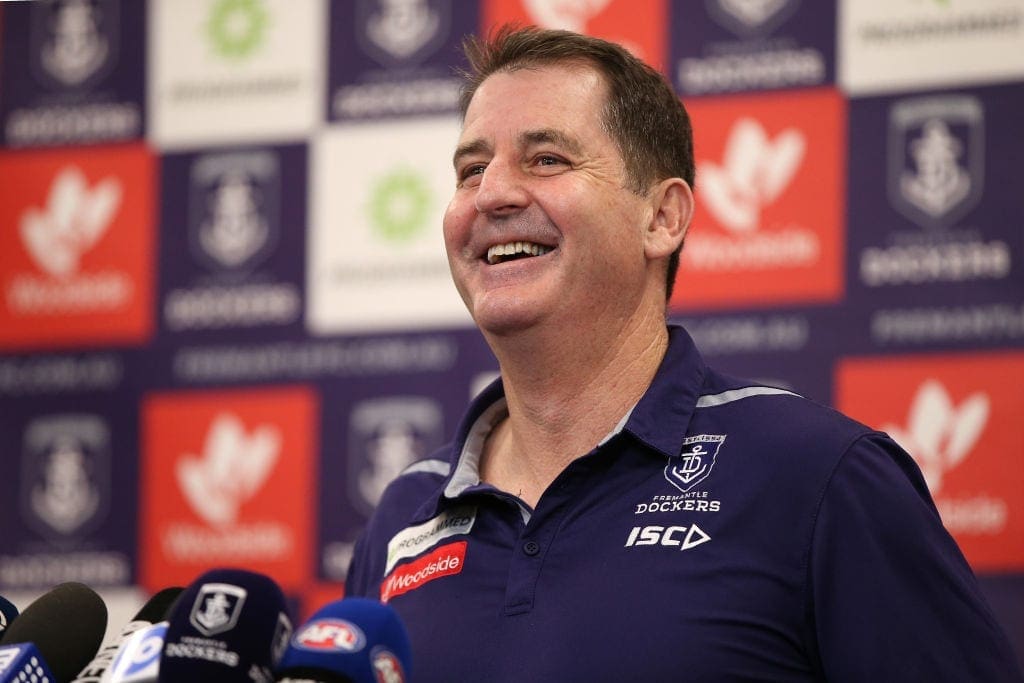 "As I sit here now, I just said 'look, I need some clarity' and Luke was terrific. He said they were putting some finishing touches on, which they've clearly done with the panel.
"And the other part of that is what the process looks like, because it's just a word. Everyone's got a process, but what sits within that, the mechanics, what needs to be delivered?"
Lyon was asked whether he would be willing to go through a lengthy process for the job.
"That's what I'm unaware of and when that is put to me, and hopefully that comes tomorrow because they're tidying up their end … then you sit down. I'm interested in the process, but I've got to make sure I fit that process," Lyon said.
"Conversations occurred. I said 'I'm interested in the process, I'll listen, let the river flow, see what comes out' and I'm still waiting to see what it is'.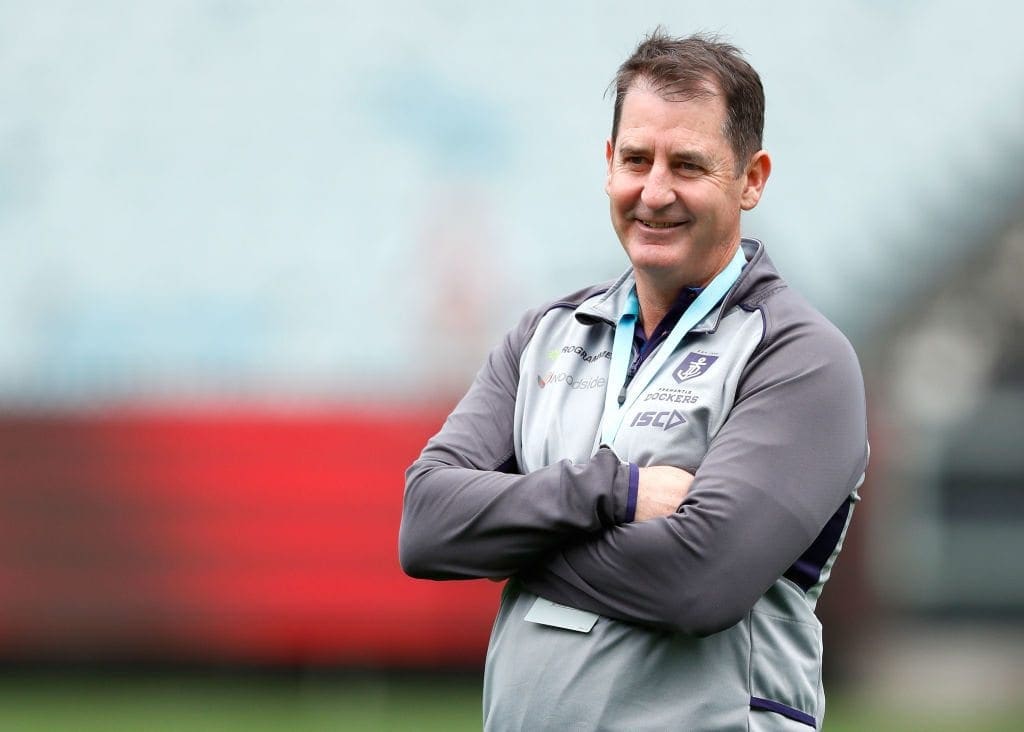 "At St Kilda I went through a massive process, contrary to some people's opinion … I was headhunted to Fremantle and I've had 13 years of auditions and a lot of backgrounding has occurred.
"The only reason I know that was because media journalists were coming to me and saying 'they're backgrounding with that person and that person, or they're backgrounding and we can't tell you who', and I was like 'really?'. I don't know why."
Departing Collingwood assistant Robert Harvey has been linked to the Blues in potentially coaching under Lyon should he get the nod at Ikon Park.
With a lengthy process ahead, there will be plenty more to play out in the Carlton coaching saga.