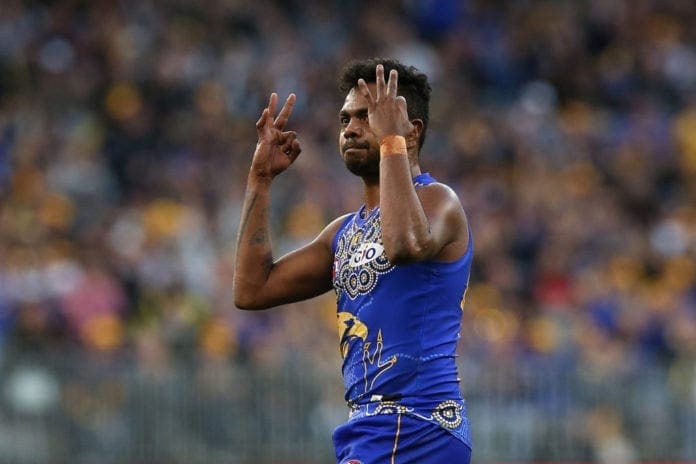 Willie Rioli has returned to West Coast training for the first time after a two-year anti-doping ban.
Rioli, who's ban officially ends on August 20, rejoined the team to complete his own mini pre-season, hopeful to return to the Eagles AFL side in their finals campaign.
Eagles star Nic Naitanui spoke to the media after Monday's training session and welcomed Rioli's return.
"To actually have him back was great for the team morale," Naitanui told 7News.
"We try to make it as normal as possible but I guess with all the cameras out there, it's a bit harder.
"But we welcomed him back as if he hadn't left at all."
Willie Rioli returned to the club today. pic.twitter.com/fG50kWWGQX

— West Coast Eagles (@WestCoastEagles) June 21, 2021
Asked about the 26-year-old's fitness after his time away from the club, Naitanui said that Rioli had come back in good form.
"Not being able to train with anyone else, he's been on his own for the past 18-19 months, up in the Tiwi Islands or up in Darwin on his own... To be able to get the program that he's put together over that time on his own has been pretty remarkable," Naitanui said
Rioli was handed the two-year suspension by ASADA after tampering with a drug sample in August of 2019. He was subsequently banned from taking part in the finals series. The forward later admitted to having smoked marijuana the night before the test.
Speaking on the AFL Daily podcast, journalist Damian Barrett said he had reservations about allowing Rioli to rejoin the AFL side after only two years.
"He's lucky it wasn't double that" Barrett said when speaking on Rioli's punishment, which carried a maximum penalty of a four-year ban.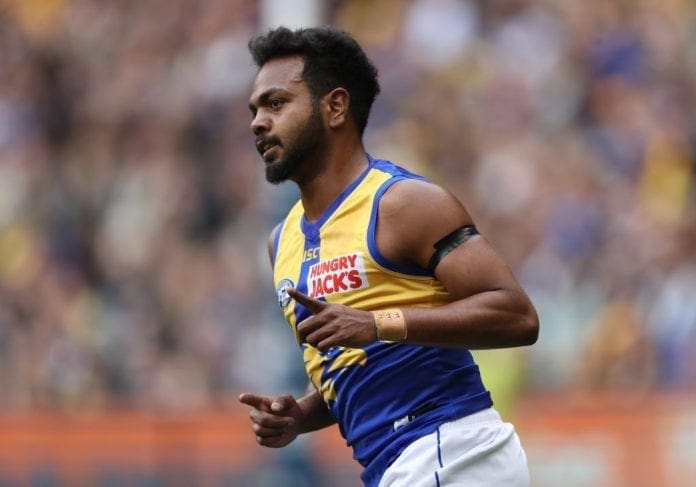 "I'm still slightly uncomfortable that a player who can feel the need to substitute a sports drink for his own urine is back in the system inside two years.
"When it comes to Willie Rioli, the person, I'm really glad though, having said what I've said, that he has got a second chance.
"If they get him anywhere near fit, they will pick him, they absolutely will pick him"
The end of Rioli's ban coincides with the Eagles' final home and away match against the Lions. After that date, Rioli will be eligible to play for both West Coast's AFL and WAFL sides.