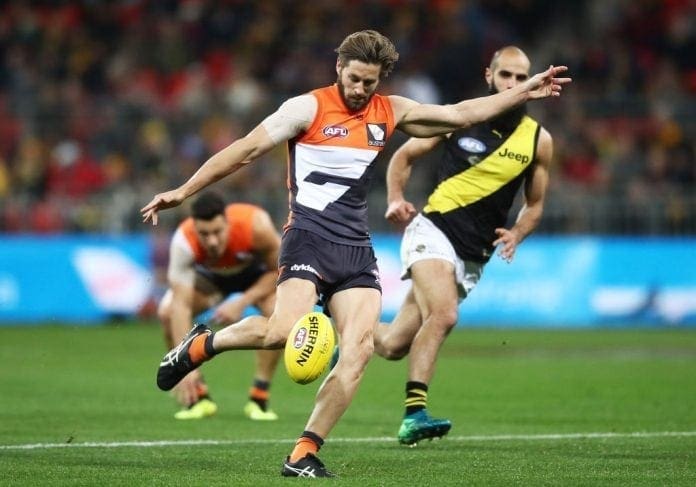 Inaugural Giant Callan Ward has opened up ahead of his 200th game as a Giant, detailing his time at GWS and his premiership aspirations, despite his side currently occupying 15th spot on the ladder.
Speaking to AFL.com.au before his milestone game, the 32-year-old reflected fondly on his time at the Giants, while praising the talent at the club as they aim to turn their season around under caretaker coach Mark McVeigh.
"If you look at our list and the talent we've got, it's still a really exciting one and I still think in my time here, hopefully we can do it," Ward said to AFL.com.au.
"Even this year, we've played really good football against some of the best sides, we've just been inconsistent. We have a great list. We've got a lot of young players playing really good football and some really good experienced players along with others who have now played 100 games."
After spending the first 60 games of his career as a Bulldog, Ward moved to the Giants in 2012. One of three inaugural captains, Ward kicked the club's first ever goal and took out the Giants' maiden best and fairest award.
"It's pretty crazy when I think back. It's been a really good journey and a really exciting one. The plan was always to have a long career at the Giants," Ward said.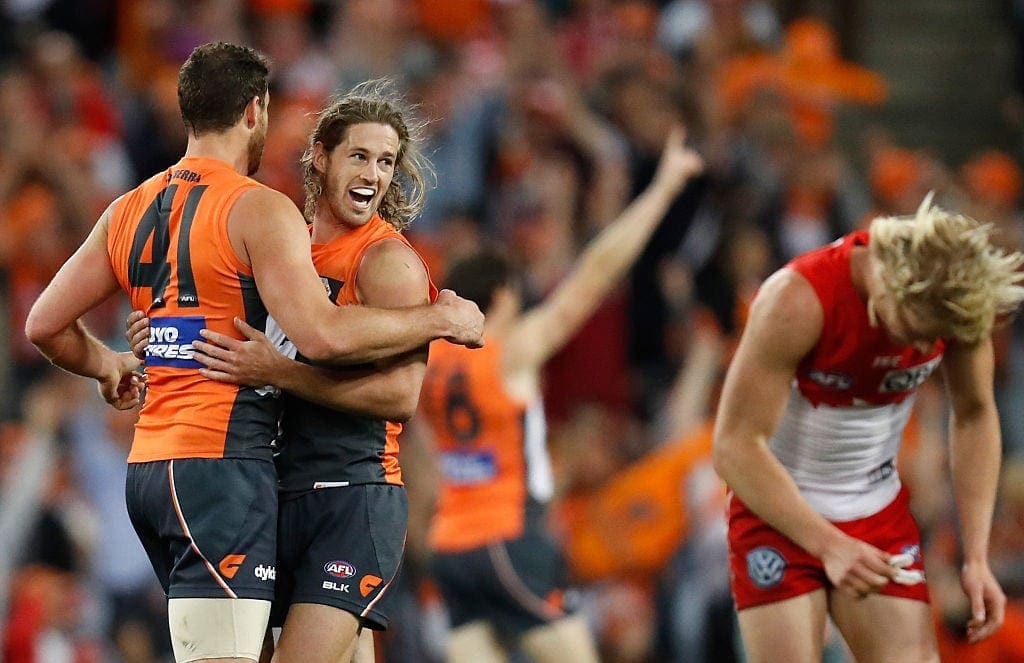 "To be here 10 years later is something I really wanted to do and it's amazing to think how far we've come.
"It's changed me quite a bit, it's really made me grow up and learn a lot about myself and develop. I wasn't that keen on doing the captaincy and leadership stuff and tried to hide away from it to be honest. I've had to mature a lot earlier in my life than others but it's a part of life that I've really enjoyed."
Contracted until the end of 2023, it looms as unlikely that Ward will be a part of a Giants side that tastes premiership success after coming so close in 2016 and 2017, but the former skipper still remains proud of being a Giant.
"I'm just most proud of how far we've come as a football club and a team," Ward said.
The Giants head into Round 13 with a 3-8 win-loss record, hoping to kickstart their season with a win over the struggling Kangaroos.