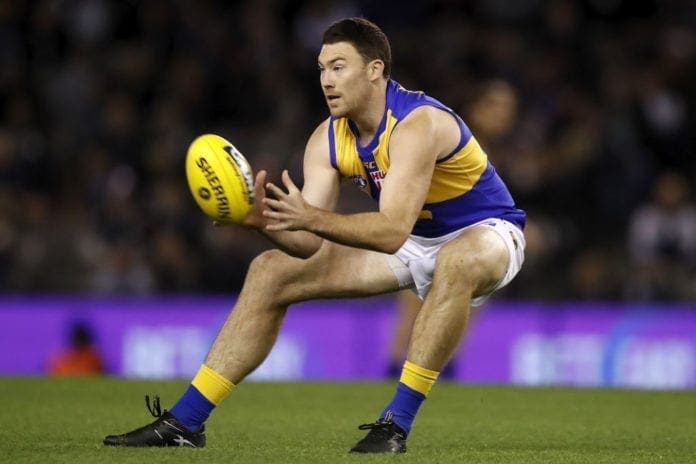 Jeremy McGovern will take part in a modified pre-season program after surgery on a heel issue.
The West Coast defender dealt with the issue during the 2019 season and the club had hoped that rest would lead to McGovern's recovery. Unfortunately the pain continued after the Eagles had been knocked out of the finals leaving no choice but surgery.
They hope the 27-year-old can play at least one game in pre-season and hope he will be back with the main group after Christmas.
Josh Kennedy underwent similar surgery in 2017 and he missed the start of the next season, but that was affected by additional setbacks.
"Jeremy unfortunately had a little bit of ongoing heel pain during the off-season and we decided the best thing for him was to go and have some surgery of his heel," senior physiotherapist Paul Tucker told the club's website.
"Very similar to a process 'JK' had done a couple of seasons ago, so we got a really good outcome from that and we'd expect Jeremy back running with the group in the new year."
The West Coast senior players will return to pre-season training on Monday.