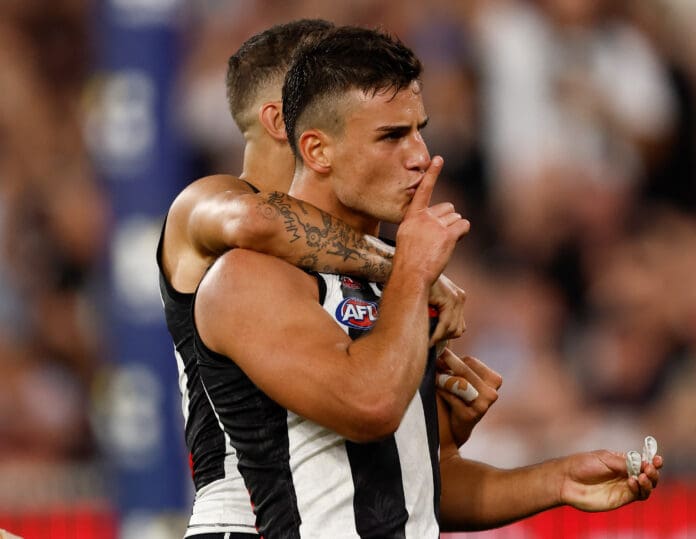 Collingwood has released injury updates on numerous hindered stars ahead of a Round 24 meeting with Essendon on Friday night, including the updated conditions of superstar pair Nick Daicos and Darcy Moore, as well as Jordan De Goey, Nathan Murphy, and Bobby Hill.
Brownlow Medal favourite Daicos, who sustained a significant knee injury during Collingwood's Round 21 defeat to Hawthorn, is in a 'really good spot', according to Pies Head of High-Performance Jarrod Wade on Tuesday afternoon.
"[Daicos has] started rehab now, so he's off the crutches, walking around really comfortably, started a lot of work in the pool, started some gym-based work, and then some bike work, [so] he's in a really good spot right now," Wade said.
"He's right on time, even maybe a couple of days ahead of schedule at the moment, which is really positive for Nick. And again, we expect him to sort of start running over the next fortnight and we'll be able to provide an update and narrow down that timeframe the further we get into his rehab."
Hamstrung skipper Moore, meanwhile, is also "making really good progress" as he aims to return to Craig McRae's lineup for Collingwood's first final.
"Darcy Moore's making really good progress, he's up at around 75-80 per cent running speed at the moment," said Wade.
"We're just going through those progressions at the moment with the hamstring injury that he's got, we're really positive and confident that he'll actually get into some match [simulation] type work in the bye round, pre-finals, which is a really positive step, and he'll be preparing to come and be available for that first final, so that's his timeframe at the moment, [which is] really positive for him."
Superstar midfielder De Goey (glute) missed the Magpies' loss to the Brisbane Lions last Friday night, however, provided he can get through main training this week, he is every chance of dressing to play against the Bombers.
Collingwood WON BY 70 POINTS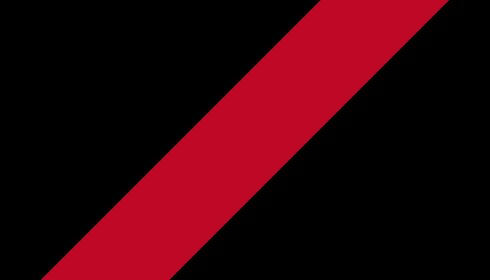 "[De Goey] couldn't quite complete main training on Wednesday last week and therefore we decided not to push him to play on a Friday (against the Lions)," said Wade.
"By the time Friday rolled around, he was pretty good, he was almost 85-90 per cent there, and then over the weekend his signs really settled down and he was able to go at full speed and that kind of thing, so he's full training this week [and we're] not expecting any issues.
"Once again, if he gets through full training he'll be able to play."
As for dangerous forward Hill (hamstring), who also missed the Brisbane defeat, if he completes full training he'll also be available for selection.
Meantime, an update was also provided for concussed debutant Jakob Ryan, who was substituted out of last Friday's game early on.
"[Ryan] had that episode in the second quarter, he was ruled out off the vision, so we didn't even need the concussion test on the night," Wade continued.
"The vision showed us he had a Category 1 concussion, so he was ruled out [and] he's currently in the (concussion) protocols. In the early phase, we're just looking for him to be symptom-free, so free of any symptoms around sleep and headaches and those kinds of things, but he's in that protocol and we'll work through those stages as he's able to over the coming week or two."
Finally, important key defender Murphy (glute/back) will need to be assessed later this week in order to determine his game availability for Friday night.
"He got a knock in the second quarter ... He got another significant knock in the fourth quarter and then that sort of ended his night, so it's a cork is what it is right now, so he's got a couple of corks in his back," said Wade.
"He was pretty sore early on in the week, so we'll just have to see how that progresses over the course of the week and see what level of training he can get into. We'll give him every chance to get up but at this stage, it's an 'assess' later on in the week for 'Murph'."
Collingwood WON BY 70 POINTS