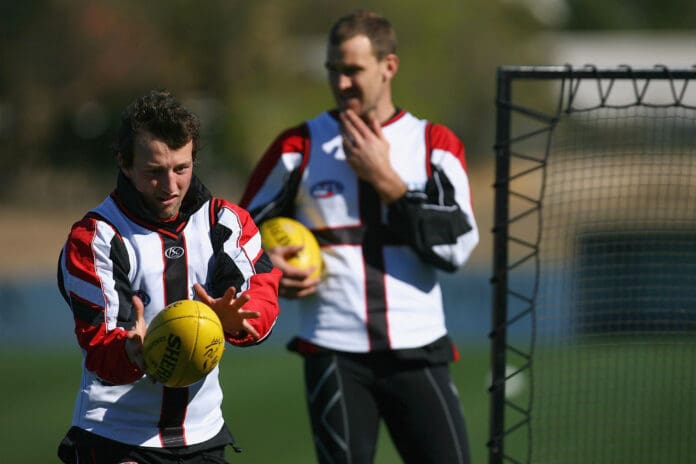 Devoted St Kilda fan and Magistrate Stephen Lee has discharged himself from the case of former St Kilda footballer Robert Eddy, claiming his love for the Saints had to ability to cloud his judgment.
The magistrate previously ruled there was no conflict of interest between the two parties, but has since decided to step down from the case due to his love for the club.
Despite already being halfway through the two-day hearing, News Corp reported that Mr. Lee stated that he was a member of the St Kilda Football Club and attended every Melbourne game with his three sons, and decided he could no longer be part of the hearing due to fear he could no longer remain impartial.
The case was instead handed over to magistrate Luisa Bazzani, who insisted she supports Carlton.
"All right, am I supposed to declare that I barrack for Carlton?" she said.
"I am not a football fanatic, as Mr. Lee is, and I say that with kindness."
Eddy is charged with recklessly causing injury and assault offences over an alleged attack on a woman on January 23, 2020. The pair claimed to be 'friends with benefits' at the time.
Robert Eddy played 33 games for the Saints between 2007 and 2011, including the drawn 2010 grand final and the subsequent replay loss.
The Gippsland Power product first made his way to Moorabbin after being plucked with the 39th pick of the 2007 Rookie Draft, making his AFL debut during St Kilda's Round 13 win over Fremantle during the 2008 season.