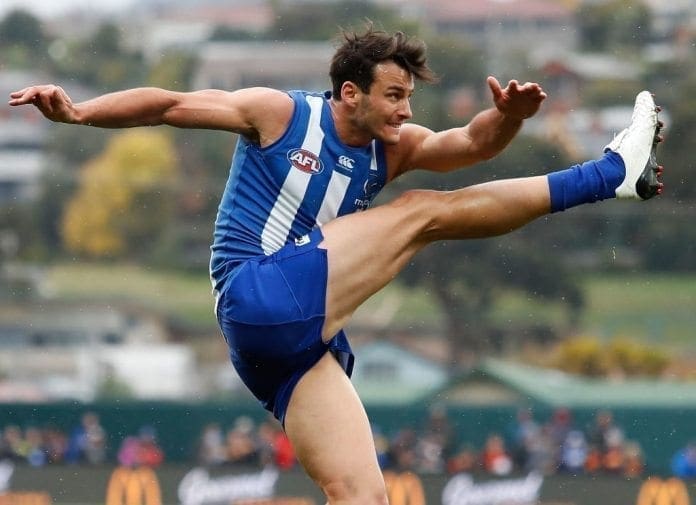 SEN Breakfast co-host Garry Lyon was asked to select his left-field choice for the competition's best player on Thursday morning, and the former Melbourne captain nominated Robbie Tarrant.
The North Melbourne defender has started 2017 strongly despite his side being 2-6 through eight rounds, and is averaging 18 disposals and five marks a game.
His job on Lance Franklin last weekend was one of his better performances of the season, as he kept the star Swan to just one goal after he kicked eight against the Lions in the week prior.
The 2016 best and fairest winner has kept his form rolling into the current season, which has prompted Lyon to suggest he could be one of the best in the game, given the discussion for that title doesn't usually include key defenders.
"Robbie Tarrant is a mighty player. Every weekend he takes responsibility for the opposition's most brilliant and most destructive forward and almost without fail he prevails," he said on SEN Breakfast.
"While all around him in blue and white jumpers were struggling with the Sydney onslaught, he stood toe-to-toe with the best athlete to have played the game and walked away with his scalp and his reputation enhanced.
"He matched him for strength, he matched him for pace and endurance and he willingly engaged in the physical nature of the game from start to finish.
"Tarrant enjoys no freedom enjoyed to modern day midfielder or half-back flanker, not for him is the luxury of strolling around on an AFL field without an opponent to worry about for long periods of the game.
"He is accountable and measured against the best of the best every single week and overwhelmingly he emerges victorious."