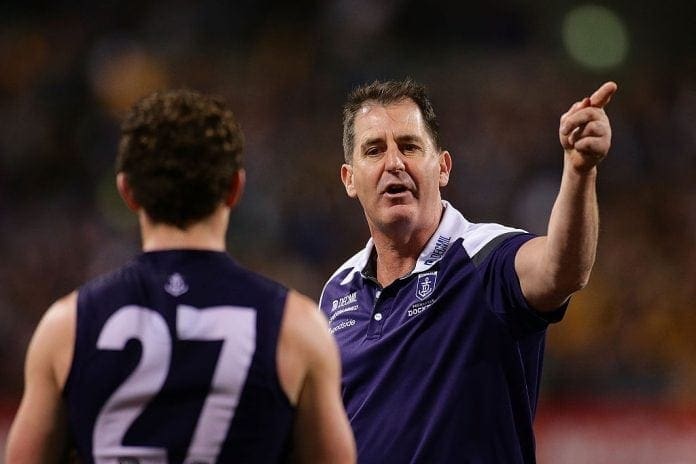 Fremantle star Andrew Brayshaw has sent the Saints and close mate Max King some sound advice ahead of Ross Lyon's anticipated St Kilda return, stating the young forward and his teammates will need to 'work their arse off'.
Brayshaw joined the Dockers ahead of the 2018 season, which would be Lyon's second last year in charge of the Western Australian club before getting the sack in August of the year after.
While Brayshaw only spent the early years of his career under the highly-regarded senior coach, the 2022 AFLPA MVP has revealed Lyon was a key part in paving the way for this rise to stardom.
Speaking to media on Friday, the  22-year-old spoke on his former coach ahead of his imminent appointment at Moorabbin, while also speaking on a phone call he received from King earlier in the week.
"My first couple of years at the club were with Ross and absolutely loved it. He taught me a lot of life lessons being just an 18-year-old schoolboy coming into the league," Brayshaw said.
"I think St Kilda would be very lucky to have him.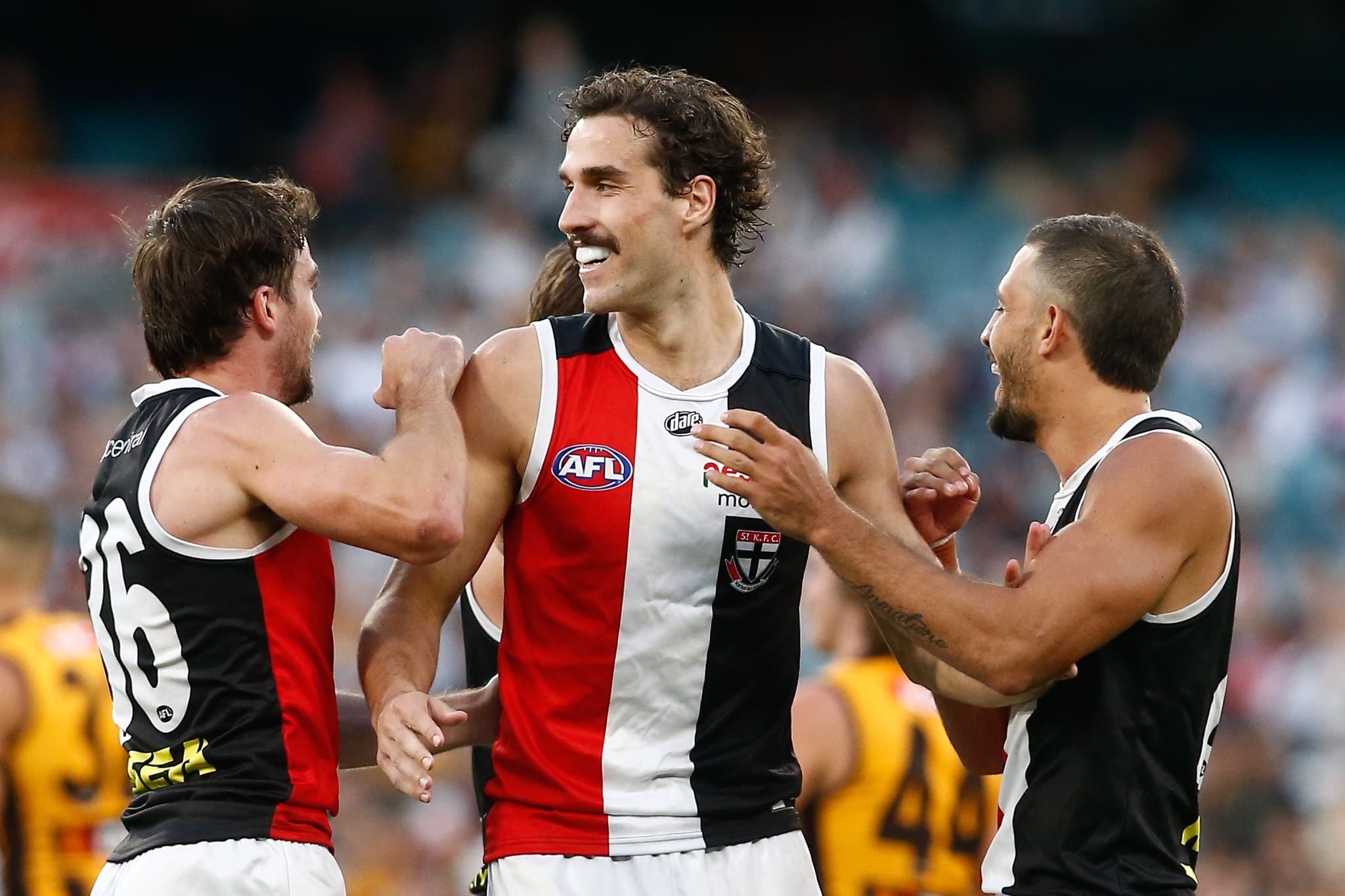 "One of my mates Max King rung me yesterday. I missed him. I think he wants to get a feel for what Ross is like."
On his advice to King, Brayshaw said: "Put your head down and work really hard. (Lyon) values hard work.
"He loves seeing people that are as invested in football as he is.
"My advice to Max would just be, work your arse off mate."
King firms as a key piece in Lyon's hopes of changing the narrative that surrounds St Kilda, who have won just one finals match since his departure at the end of 2011.
Brayshaw said that the former Fitzroy and Brisbane will often get the best out of his players "no matter what".
"Playing my first game under him, some of the chats I had with him when I was just finding my way in the AFL, he put me on the right path I think and I owe a lot of my football success to him," Brayshaw added.
"I think he's got a really good ability to bring the best out of players.
"He was able to show me the path of what it takes to really bring the best out of yourself.
"He pushes his players every day to be the best versions of themselves. Whether that's training, on the track, in the gym, being focused during meetings, he's really big on off-field as well.
"He's definitely the sort of coach who will get the best out of you no matter what."
While Lyon is yet to be confirmed as St Kilda's new coach, the two parties are seen as likely to announce their reunion early next week.