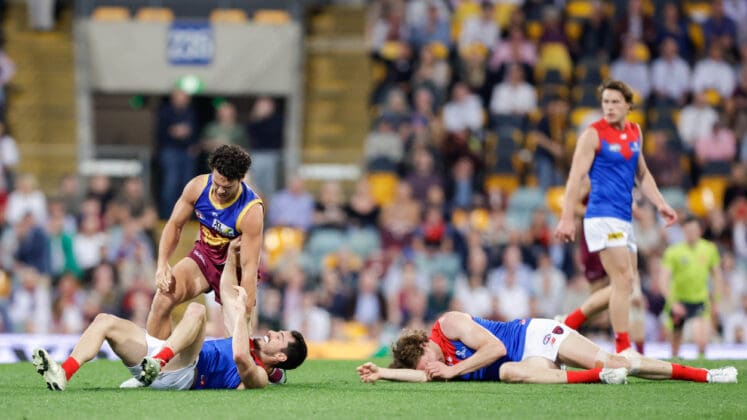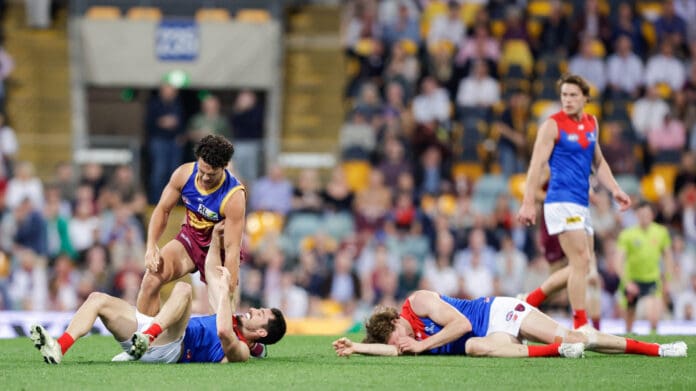 Brisbane will be without their enigmatic forward Cameron Rayner for next Thursday night's elimination final against a surging Richmond at the Gabba after failing to overturn his one-match ban for a dangerous tackle on Melbourne forward Ben Brown.

The incident occurred during the first quarter when Rayner tackled Brown and forcefully dump his face into the turf, leaving him with a bloody nose.

The jury led by Tribunal chair Jeff Gleeson deliberated for 2 hours and 30 minutes, before making the final decision.

Match Review Officer Michael Christian graded Rayner's actions as careless conduct, medium impact, and high contact.

Gleeson said Rayner could have applied the tackle differently.

"Brown was in a vulnerable position as both of his arms were pinned and he only had very little ability to protect himself from impact using his forearms.

"Given the force of the tackle, there was potential to cause injury, such as a broken nose or concussion."

In his defence, Rayner argued Brown's momentum contributed to the tackle and said his opponent's 13cm height differential and 10 kg made it hard to control.

Rayner joins teammate Noah Answerth in missing the side's cut throat final after the defender was given a one-match ban for striking Alex Neal-Bullen.