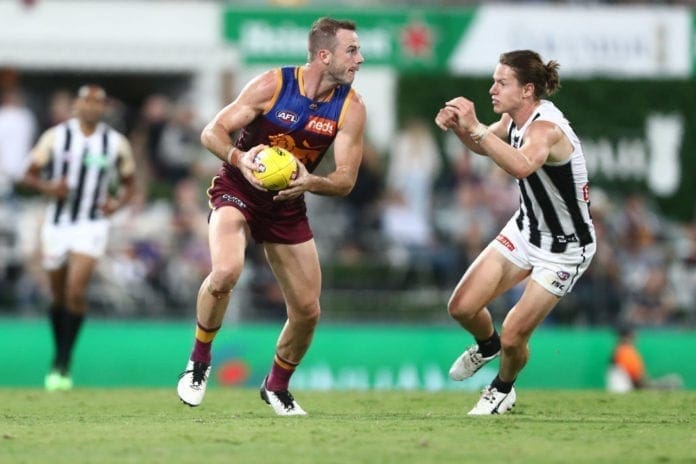 On Saturday, both Brisbane and Carlton confirmed more list changes, with the Lions choosing to inform four players they wouldn't be at the club next season.
Ben Keays, Josh Walker, Ryan Bastinac and Nick Robertson are all without contracts for 2020.
"Robbo has always given 100% at everything he has done; training, preparation, the way he plays," Brisbane's General Manager of Football David Noble told the club's website.
"I am hopeful another club would provide him with another opportunity as a delisted free agent.
"We thank him for his time at the Lions. It's always hard saying goodbye to good people.
"[Keays, Walker, Bastinac] have been dedicated contributors to our football club on and off the field over the last three to four years and we thank them for their contribution.
"As young men, they have all been a pleasure to have at our Club where they have been well respected and liked by our playing group.
"It is always hard to let good people go and we would hope that Ryan, Ben and Josh get another opportunity through the delisted free agency mechanism."
The Blues told mid-season pick-up Josh Deluca he wouldn't be offered a contract in 2020.
"Josh is a quality person who has given his all since coming through the doors of Ikon Park," Carlton's Head of Football Brad Lloyd told carltonfc.com.au.
"He has taken up the opportunity to train with the Club during pre-season and we will provide him with all the support he needs to continue his playing career."