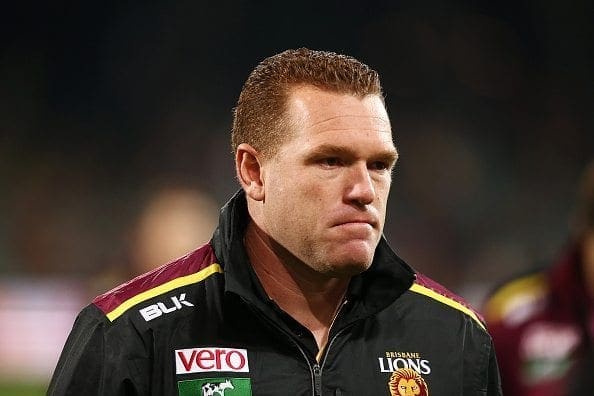 Justin Leppitsch has admitted that he will hold talks with clubs about potentially returning as an assistant coach next year.
Speaking on SEN's Crunch Time, Leppitsch who has taken the year off from coaching admitted that is has not closed the door on his coaching career, although he does not plan to return as a full-time assistant coach.
"You never say never in anything, that's my philosophy in life. I probably will have conversations over the course of the year as it unfolds with lots of things and different roles, but I don't know what it looks like yet," Leppitsch said on SEN's Crunch Time and reported by Laurence Rosen. 
"The thought of going full bore into assistant coaching is something I'm going to probably move away from, it was just the cut and thrust of that position and the draining nature of it.
Earlier in the week, Caroline Wilson wrote in her column for The Age that Leppitsch was in the frame to become a senior assistant to Nathan Buckley at Collingwood in 2022.
The Magpies have been in the hunt for a new senior assistant coach since Justin Longmuir left at the end of 2019 to take the senior position at Fremantle.
Longmuir was lauded as one of the instigators in the Magpies' march to the Grand Final in 2018 and a downturn in results has coincided with his departure from the Holden Centre.
News continues to swirl that Collingwood board is on the verge of a coup that could take place as early as next month.
Caroline Wilson reports new Magpies president Mark Korda will be forced to make a decision on whether to step aside for fellow board member Jeff Browne or challenge Browne for the presidency after an extraordinary general meeting where there was a spill of all board positions.
Browne has strong support from former president Eddie McGuire and former premiership player and player agent Craig Kelly.