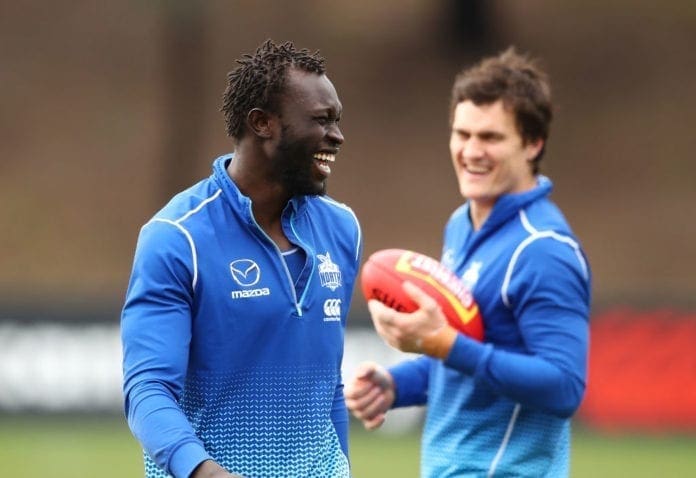 Just six months on from falling from a bridge, Majak Daw is set to complete his comeback to football by playing in the VFL for North Melbourne this weekend.
The club has announced a presser at 3:30pm with Daw, interim coach Rhyce Shaw and high-performance coach Alex Moore set to be in attendance to confirm the comeback.
There were fears that Daw wouldn't play again after suffering severe injuries to his hips and pelvis.
He returned to North Melbourne in February after time in hospital and began training and running again in April.
The Kangaroos defender enjoyed a breakout year in 2018 becoming one of the best intercept defenders in the league.
Daw's return is one of the biggest feel-good stories in recent sporting history and if a run in the VFL can result in a return to the top level then there won't be a person across the league who won't be right behind him.