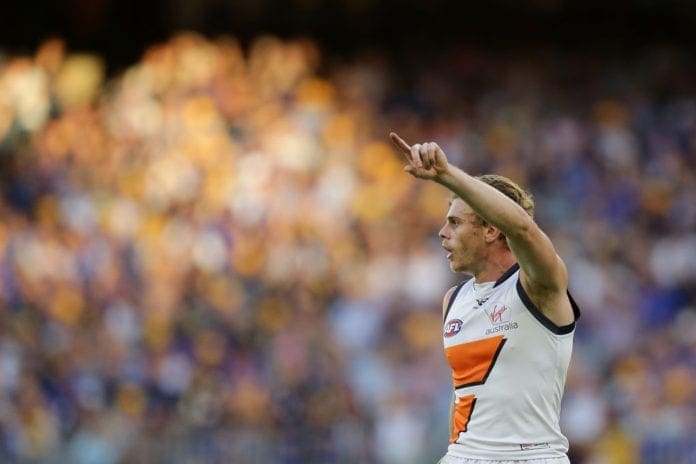 GWS has announced the contract extensions of Adam Kennedy and Matt de Boer.
Kennedy has put pen to paper on a two-year extension, which will see him add a further two seasons onto his already existing deal. He will now remain a Giant until at least the end of the 2022 season.
De Boer has signed a one-year deal, meaning he'll be back with GWS in 2020.
"Matt has proven himself as an important part of our group on and off the field since his arrival at the club three years ago," GWS List Manager Jason McCartney told the club's website.
"It's a testament to Matt's dedication and hard work to now be part of our leadership group and playing such great football.
"We're pleased to extend his contract for another season and looking forward to him continuing to maintain his high standards for both himself and our group.
"We're really thrilled to be able to extend Adam out for another two seasons on top of his current contract.
"It's remarkable to think that when he next comes out of contract, he will have been a Giant for over a decade.
"Adam is a key cog in our defence and has taken it on himself to become an emerging leader of our football club and we look forward to further growth over the coming years."
De Boer has played 28 games for the club, while Kennedy has 95 games for the Giants to his name.