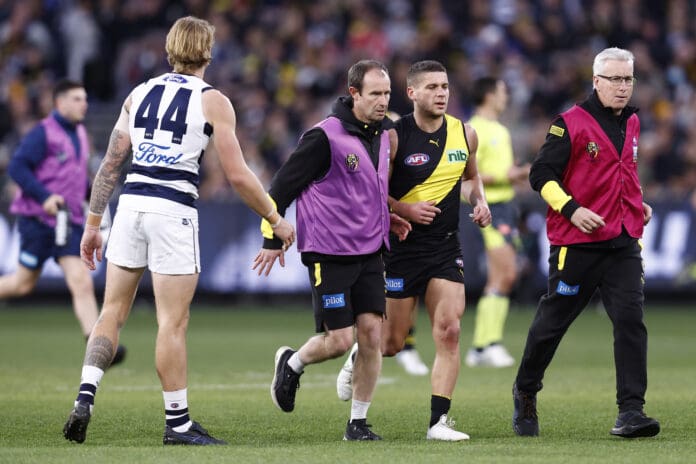 Dion Prestia's gruesome concussion in the Tigers' clash against the Cats on Saturday has been greatly publicised over the past week.
As a result of his head-high bump on Prestia, superstar defender Tom Stewart was given a four-week suspension.
Since the bump, there has been much speculation about what would have occurred if he had decided not to bump.
Would Tyson Stengle have kicked the goal immediately after in a game decided by under a goal? Would Prestia have made the difference in the game? Did that game cost Richmond a top-four spot?
Unfortunately for such questions, we will never be able to truly know what would have happened in the game as there are literally thousands of moments that make up all four quarters.
For all we know, one little tap in the middle of the game made all the difference in the match.
However, one thing that is more quantifiable is what sort of impact Dion Prestia has on a game of football.
Since arriving at the club in 2017, the man they call the 'human meatball' has gone on to win three premierships and a Jack Dyer Medal for the Tigers.
DION PRESTIA
Midfield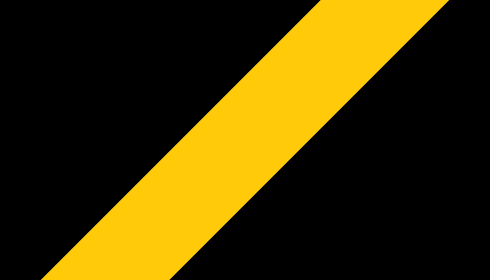 Richmond

2022 SEASON AVG

25.2
Disposals

3.1
Tackles

6
Clearances
The star midfielder has played 11 games thus far in 2022, three of which he left early with injury.
In the nine games where Prestia has played at least a half of football, Prestia has helped Richmond to six wins.
Without Prestia, the Tigers have only won two of their five matches.
Whilst this does give a decent indication of Prestia's importance, this sample size simply isn't big enough to make any conclusions.
Looking further into the numbers, last year the Tigers won 71.4% of their games with Prestia playing a full game and only 28.6% of their games without him.
Whilst there are so many other factors that affect performance, those numbers are absolutely absurd.
Without Prestia, Richmond is a very poor clearance side, finishing 16th in clearances in 2021 and sitting in 16th currently.
However, with Prestia, the Tigers average 9.28 more clearances a game. Now, these are not all accredited to him but the fact that he can free up other stoppage players makes him a massive player for Hardwick's side.
The ex-Sun embodies Dimma's game style of constantly moving the ball forward in a 'surge' like manner.
His ability to get clearances and put pressure on opposition midfielders is of extreme importance for the Yellow and Black.
Without getting the ball forward, the Tigers cannot apply pressure and without pressure, their backline is unable to peel off and intercept the ball.
It is also worth noting that Prestia hasn't dropped below 25 disposals for matches he has been healthy in this year.
This delineates that whilst the Jack Dyer medallist is damaging on the inside, he can also hurt you on the outside.
Dimma has also gone into the effort of praising Prestia's off-field influence on the club on previous occasions.
Prestia kickstarts their game and thus is one of their most pivotal players, if not their most pivotal.
As Hardwick said after Prestia's Yiooken Medal in 2021... "He is just so important to the way (they) play."