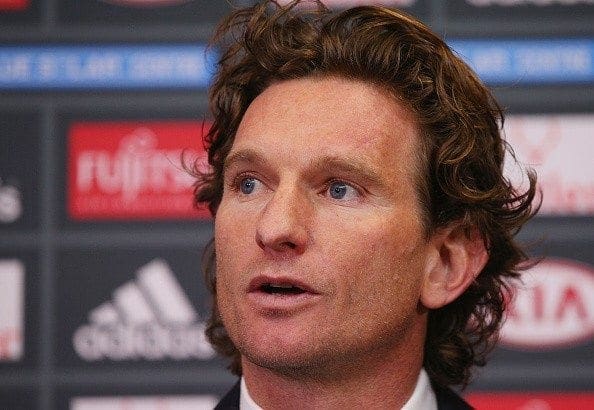 Essendon legend James Hird has spoken about just how bad things got for him after his departure from the the club following the infamous supplements saga.
Hird was senior coach of the Bombers during the controversial saga in the early- and mid-2010s, which eventually saw ASADA hand down suspensions to the majority of the playing list and skipper Jobe Watson stripped of his Brownlow Medal.
The Bombers were in turn booted from the 2013 finals series despite finishing in the eighth at the end of the home and away season and the club was fined $2 million.
SEE ALSO: Collingwood and Essendon release ANZAC Day guernseys.. and we've got a serious jumper clash folks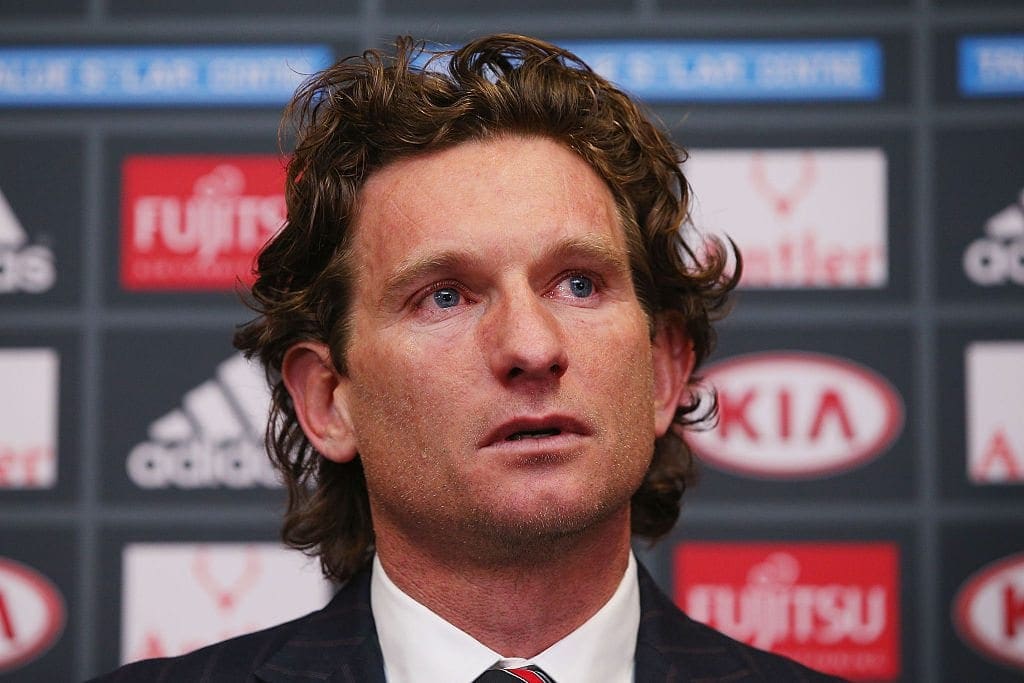 Many people in Essendon were forced out, including Hird, departing the club he loved so dearly.
Hird's mental health took a very dark turn as he dealt with the fallout from it all.
Speaking on the Walk With Me online interview series, Hird revealed to host and former North Melbourne and Carlton player Corey McKernan just how bad things got.
"Where I am now in my life, I look back and think 'gee how did I get through that, how intense was it.' I had a lot of support from some amazing people," the 1996 Brownlow medallist said.
"I think when you make mistakes like I made, we made at the Essendon Footy Club, some big mistakes and public mistakes, the pressure comes on and rightly so.
"You've got to find a way of coping and I had support from my family, support from my wife and support from friends but in the end you can only cope for so long.
WATCH | JAMES HIRD INTERVIEW NOW LIVE

James was very open about his mental health story in this #WalkWithMeOnline ep, including this 'fork in the road' moment.

Check the full video at https://t.co/Ve6QHNeOVN or head to www.walkwithmeonline for the podcast details.#godons pic.twitter.com/ck6NtEa7nw

— Corey McKernan (@CoreyMcKernan) April 16, 2021
Hird's lowest moments came when he was forced to spend time in a facility to deal with his ailing mental health.
"I did melt down and ended up in a psychiatric ward for five weeks and really didn't handle that pressure well, but fortunately with the help of people around me I was able to come through that and be where I am today."
"It was a life experience I wouldn't want to go through again or one I wouldn't encourage anyone to go though, and I hurt a lot of people through that and I think that's part of it. Realising the affect you've had on people… you never set out to hurt anyone.
"As low as it gets I think you've just got to find a way, and people around you find a way to help you through that"
Hird said that the resilience he built through those tough times have allowed him to move forward and continue to succeed in life in other areas.
"I get a lot of self-confidence from what I've done in that last three or four years business wise and personally, it's a different sort of confidence than what football gave me."