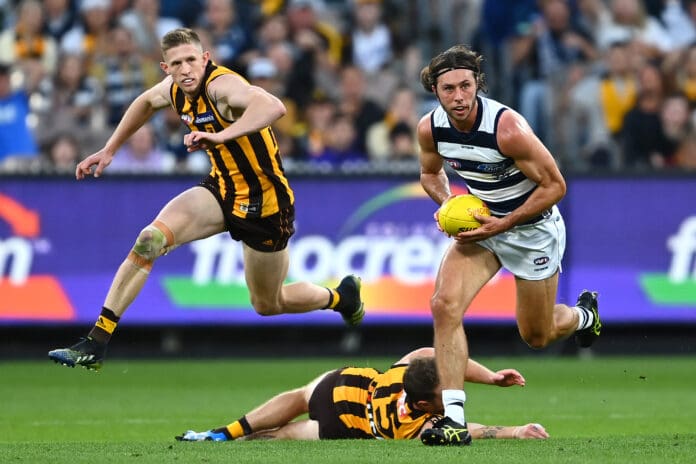 Geelong defender Jack Henry would love to be reunited with his younger brother Oliver Henry next season if the opportunity arises at the trade table.
Speaking to Herald Sun, Henry spoke about playing football with his brother Ollie once again.
"It's always a bit of a dream playing with your brothers," Henry said.
"Me and my older brother Tom and Ollie, I played with them all at different times. I would go up a couple of age groups or Ollie went up a couple of age groups and it's a special thing."
Playing with a pair of brothers in Zach Guthrie and Cameron Guthrie, Henry would be excited for the chance to imitate the duo with Ollie at Geelong.
"Watching what Cam and Zach do, it's pretty cool but it's not really in the front of my mind, those decisions. It's not in my court. I am happy here at Geelong so I can't make decisions for him, really."
While Jack has found his way into Geelong's finals squad after missing a chunk of the season, Ollie has missed selection for Collingwood in September.
Oliver Henry is expected to request a trade to Geelong, with Fremantle also interested in making a deal for the young key forward.
At present, Geelong's current draft hand consists of picks 18, 36, 46, 51, 54, 69 and 90.