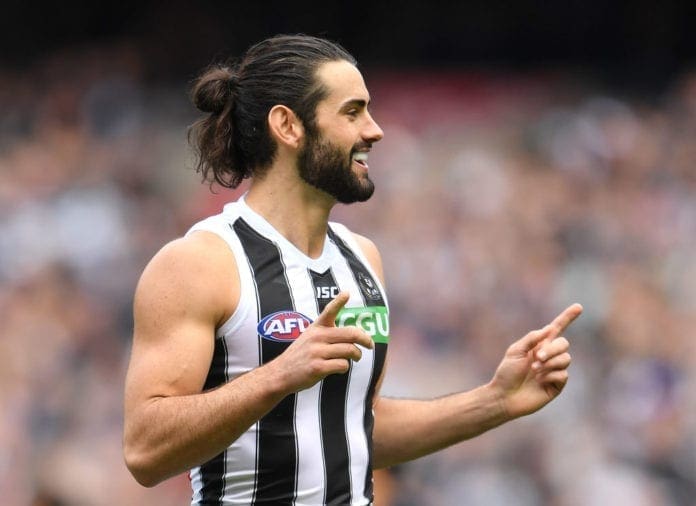 A "trimmed up" Brodie Grundy is looking to return to his best brand of football, with the Collingwood ruckman having gone back to his roots of South Australia over the off-season to fine-tune his preparations ahead of 2022.
The 27-year-old has shed three kilograms since the Magpies' 2021 campaign concluded, working tirelessly throughout his spring break to best prepare for a maiden season under new coach Craig Mcrae.
Grundy spent close to three months back in SA, visiting family, studying and hitting the training track when possible.
The dual Copeland Trophy winner is hoping the results will soon pay off, with 2022 shaping as a highly-anticipated season down at the Holden Centre.
"I've lost a few kilos," Grundy revealed.
"Just trying to give myself the best opportunity to play my best footy and I think that probably starts with just having a really good preseason, getting as fit as I can.
"I'm just trying to give myself the best opportunity and get better every day.
"Something that as a whole team we're trying to subscribe to is having winning habits every day, and for me that started as soon as last year finished."
Grundy formally welcomed Collingwood draftees Arlo Draper, Cooper Murley and Harvey Harrison to the nest on Monday, with the trio all hailing from South Australia and adding to the strong croweater lines at Magpieland.
While the quartet of new teammates have been able to begin their training, Grundy said his trip back home was able to unlock a nostalgic feeling ahead of the new year.
"I saw family, studied and trained pretty much every day," he said.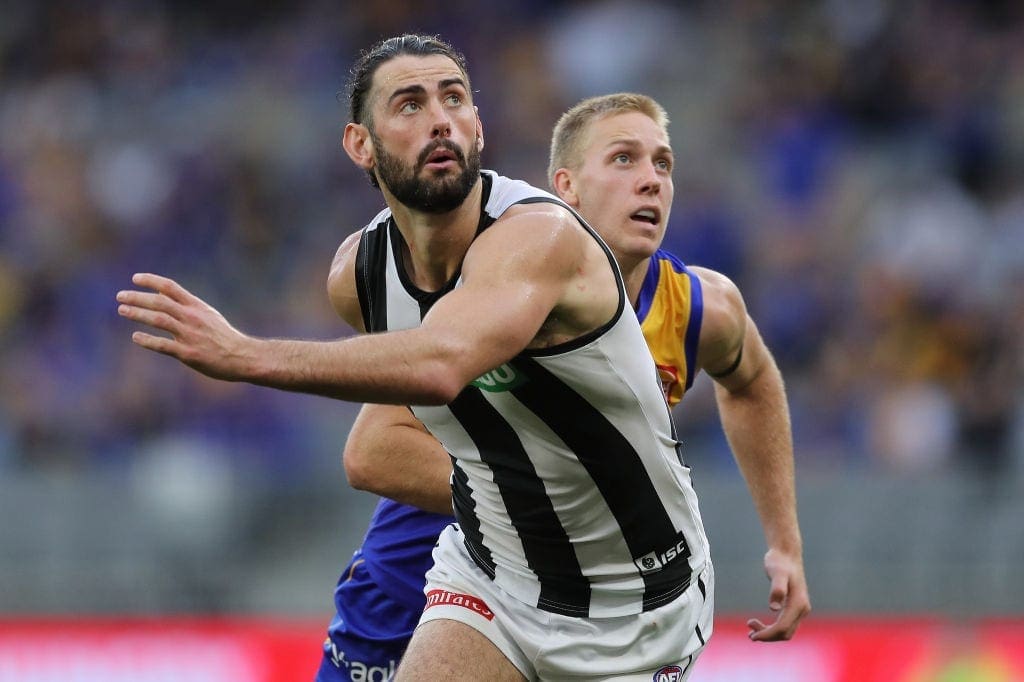 "Getting back to vintage 2014 Brodie, going back to SA and enjoying it."
The Magpies will be hoping Grundy returns to his best in 2022, with McRae and co. looking to improve on a 17th place finish that saw Collingwood endure a difficult 12 months.
Having welcomed back Grundy and the rest of Collingwood's top figures for pre-season, McRae has been able to quickly inject his game plan into the youthful Magpies squad.
For Grundy, his new senior coach has been able to give him greater freedom at training, with McRae already seen as a personable role model to the playing group.
"He doesn't put you in a box," Grundy said. "He wants you to play to your strengths and he's really encouraging me to just bring my flair and show so what I'm good at.
"His ability to be able to communicate and really get on your level, he's just a real teacher and has real empathy as well.
"He's able to connect with you as a person and as a player, and really taps into what your motivations are."
Grundy, McRae and the Magpies will begin their 2022 campaign against the Saints at Marvel Stadium on Friday, March 18.