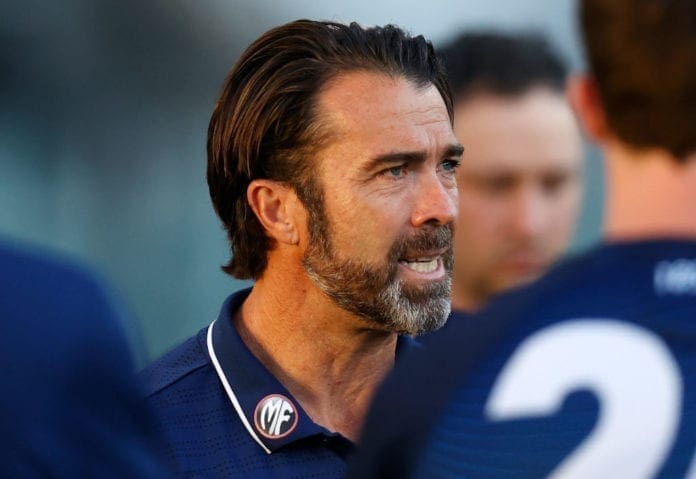 There is growing demand on AFL coaches and their assistants to carry heavier workloads since the reduction of the soft cap.
The cap was reduced after clubs and the AFL took a financial hit due to COVID in 2020 and it saw many staff in football departments lose their jobs. Those departures have seen the workload grow for those lucky enough to still be in a job.
But the increased responsibility hasn't helped an already difficult work-life balance. An issue that was spoken about about by departing Carlton stoppages coach John Barker.
Barker has worked at Carlton for ten years and was set to leave the Blues at the end of 2021 butt that move has been brought forward in timing with the club's external review process.
The former interim coach said on SEN Breakfast that he felt relieved now out of the AFL system.
"There's no doubt there's a little bit of a weight off the shoulders," he said.
"The week with the family has been amazing, especially with the kids.
"That's part of the reason in terms of making a move and heading outside of footy was to just get a bit of a better balance when it comes to family.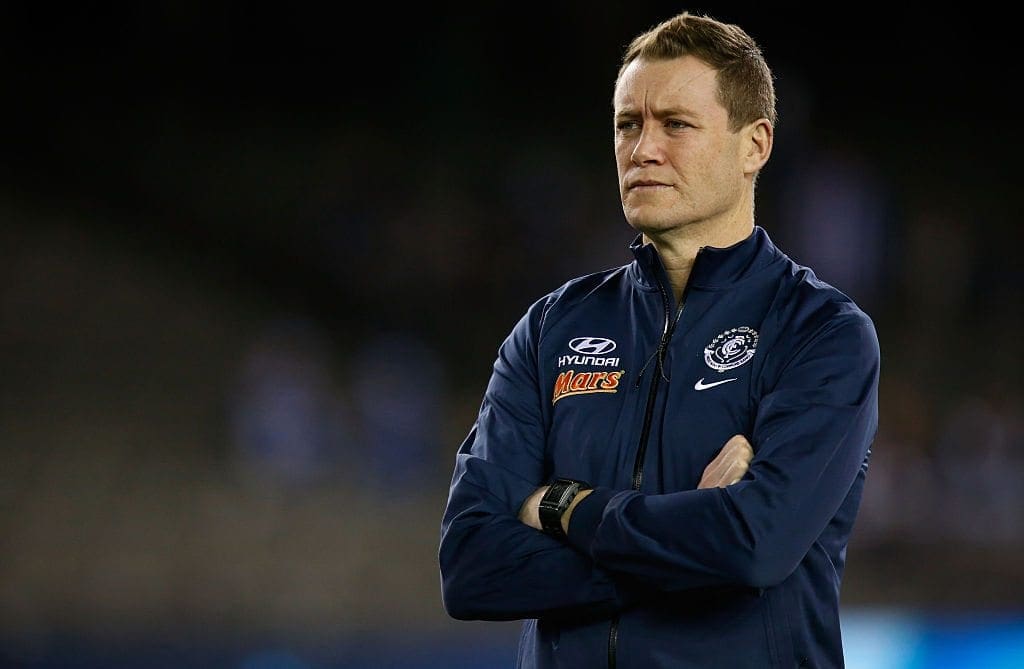 "I've got to tell you, it's only been a week but the missus is already keen for me to get a job! She's just about had enough of me, but the kids are loving it."
Barker said that it was hard to strike a balance between work and family when in the system because you are always thinking about footy.
The former Hawthorn forward said that there's so much work that goes into the job that you barely see any down time to unwind and relax.
"Most roles in footy are all-consuming and you're on the clock a lot," he added.
"Your weekends are taken up by and large by games, the senior game and the reserves game, because you've got to keep your eye on the young fellas.
"There's a lot of video editing and reporting that gets done, so you get consumed by that over the weekend. It's such a big sport in Melbourne and Australia then there's all the external noise that comes."
Earlier this season Geelong coach Chris Scott said that while he had a passion for coaching, saying it's "not a very good job".
"It's just hard work. It's a stressful existence. There's a cost to that position and it needs to be weighed really carefully," Scott said on Footy Classified. 
On Monday night Chris Scott spoke about the pressure he and his peers face as coaches.

The Footy Classified team discuss the pros and cons of some of the game's greatest roles.#9FootyClassified | Watch @channel9 pic.twitter.com/lfRJlRPf3S

— Footy on Nine (@FootyonNine) April 7, 2021
While there will be a raise to the soft cap for next season it isn't expected to be too high a raise and it certainly won't be enough to take a significant load off coaches who are doing more work than ever at the moment.
We are starting to hear more and more about the pressures of the coaches box and it seems like not much is being done to fix the issues arising. Instead, AFL coaches are still constantly having their jobs scrutinised and questioned.
The intensity surrounding a coaches future is only getting worse. Simply, the easiest fix would be to increase the soft cap and allow coaches to delegate more and allow them a more realistic work-life balance.