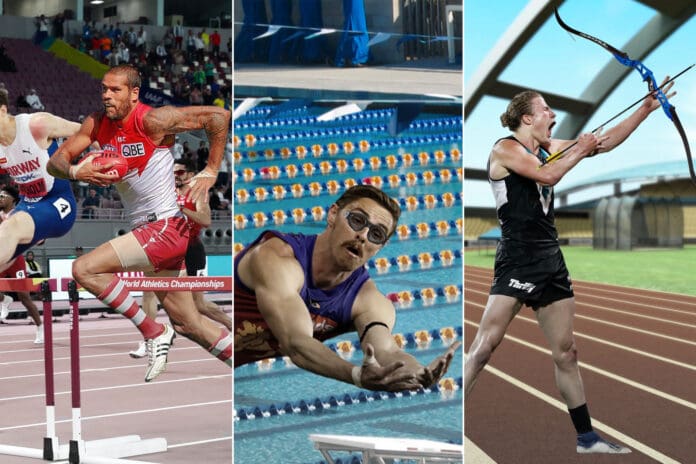 With the Olympics in Tokyo fast approaching, and Australia's COVID situation rapidly changing day by day, there is still a lot up in the air as to how the Olympics will take shape.
Athletes pulling out or being named ineligible to play have highlighted the vulnerability the games face. Names like Nick Kyrgios, Alex De Minaur, Liz Cambage and Ben Simmons are just a few who have dropped out leading into the Olympics for either personal or COVID related reasons.
So, let's dive into a hypothetical shall we.
The current COVID spread gets well out of hand, making it's way throughout the community and unfortunately the ones most heavily affected are our Olympic athletes. We, Australia, are forced into re-thinking our approach and think outside the box when putting together a last minute squad to represent the country.
Who do we call?
AFL players of course.
In 2020, the AFL was forced to postpone and then complete the season in "hubs", for the most part away from friends and family, isolated from the rest of the world in their own communities.
Admittedly, being able to do so in some of the finest resorts in the country would have made the bitter pill a little easier to swallow, but to be away from friends, family and the outside world is a tough task no matter the circumstances. A task that even the toughest physically and mentally can struggle to overcome.
There is no question that AFL players are incredibly resilient, enormously talented and mentally strong. The 2020 season showcased that. The ability to perform at the top level week-in, week-out whilst isolating from their normal lives is a testament to everybody involved, both on and off the field.
Not only this, but after some deep diving and digging, we at ZeroHanger have discovered that a number of AFL players are talented in other sports other than their profession. So much so that we believe that we have almost every sport covered.
With this being the case, we take a look into which AFL player could represent Australia at the Tokyo Olympics... if worse comes to worse.
1. Hurdles: Lance Franklin
In his prime, Buddy was out on the field using teammates and opposition as hurdles, so it doesn't seem too far fetched to suggest that those skills could translate onto the athletics track.
The Swans star's memorable long run and bomb from the centre square in his time at the Hawks was highlighted by his stellar leap and kick.