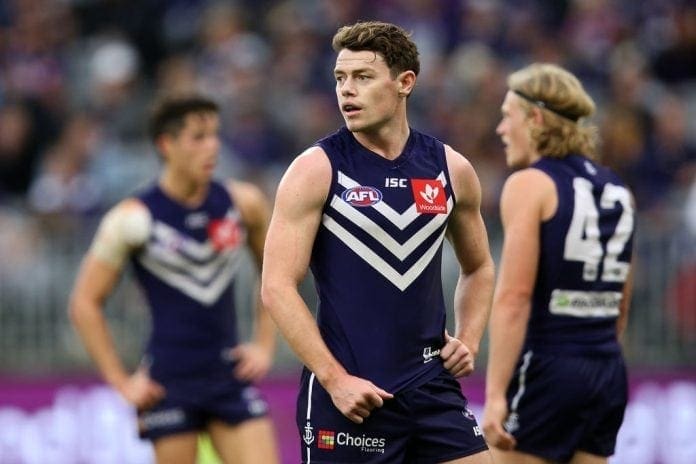 Former Melbourne captain Garry Lyon says clubs need to think about giving up their stars just simply for solitary high draft picks.
Speaking on SEN, Lyon said established players such as Jesse Hogan and Lachie Neale were not of a similar value to a pick, which is "speculative."
The recent publishing restrictions on Facebook doesn't mean we can't deliver you all the latest news, rumours and results in the AFL. As avid footy fans, we will continue to bring you all the latest news for free, available via Zero Hanger, Zero Sports, Twitter and Instagram.

You can also sign up for our newsletter, delivering all the latest AFL content to you in an instant. Sign up here!
"We talk about earlier picks as if they're the panacea to everyone's problems," Lyon said.
"I know this is a great draft and I know the talent is coming through, but when you've got an established player like Lachie Neale, who you know is a two-time Best and Fairest (winner), you know who plays at a high level, there's no waiting for three years for them to grow into their body – this is a gun.
"He's worth more than one pick.
"Jesse Hogan – five years in the system, 40-50 goals a year, you know what you've got, that's worth more than one speculative pick in the draft.
"One first round draft pick is a hit and miss, given what we have seen, as opposed to a star like Lachie Neale – that's not one pick."