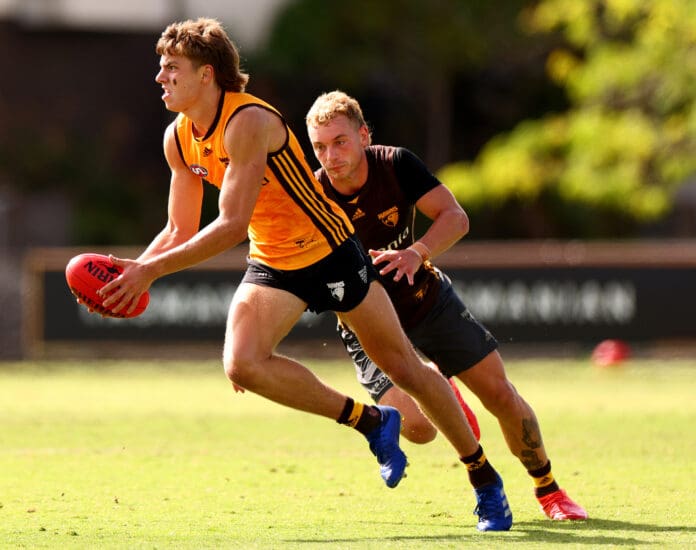 Hawthorn forward Jai Serong has been diagnosed with pericarditis and will be sidelined for at least the next two months.
Pericarditis, referring to inflammation of the pericardium, a fibrous sac that keeps the heart in a stable location, can cause chest pain, palpitations, and shortness of breath similar to that of a heart attack, with a bacterial infection being the most common cause.
Hawks Doctor Liam West advised that Serong will undergo a period of strict exercise restriction, noting he will be "minimised to just walking and stretching". 
"We have been working closely with a Specialist Sports Cardiologist to ensure Jai's health is paramount to how we navigate this issue. The Cardiologist believes Jai developed pericarditis after a viral infection that didn't show symptoms," Dr West said in a club statement.
"Jai's activity levels will be minimised to just walking and stretching across the next 30 days.
"Further tests will be required before Jai is cleared to begin a graded exercise program.
"Jai is no longer experiencing chest pain but is obviously disappointed that he will need a period of time out of training and match play.
"We will ensure that Jai receives the best in medical and well-being support during this period.
"We would also ask that the privacy of Jai and his family is respected through this time."