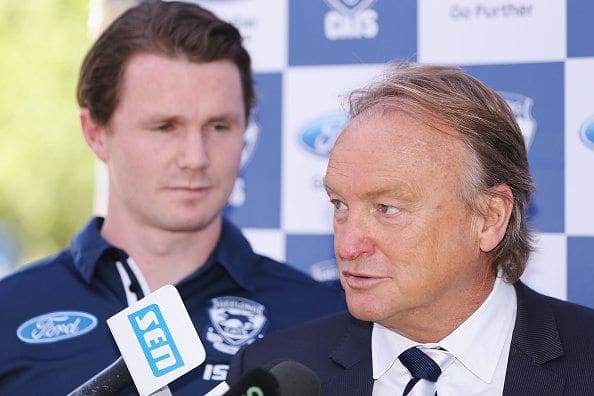 Carlton's reported interest in outgoing Geelong chief executive Brian Cook continues to gain momentum, with the Blues' own CEO role recently being vacated after the club and Cain Liddle parted ways last week.
Liddle's departure was just the latest significant change at Ikon Park, with president Luke Sayers looking for a near-clean slate of the club's football operations and hierarchy.
Since Sayers' arrival, Liddle joins coach David Teague and assistants Brent Stanton and Dale Amos in departing the Blues, with the club looking to make their return to premiership contention.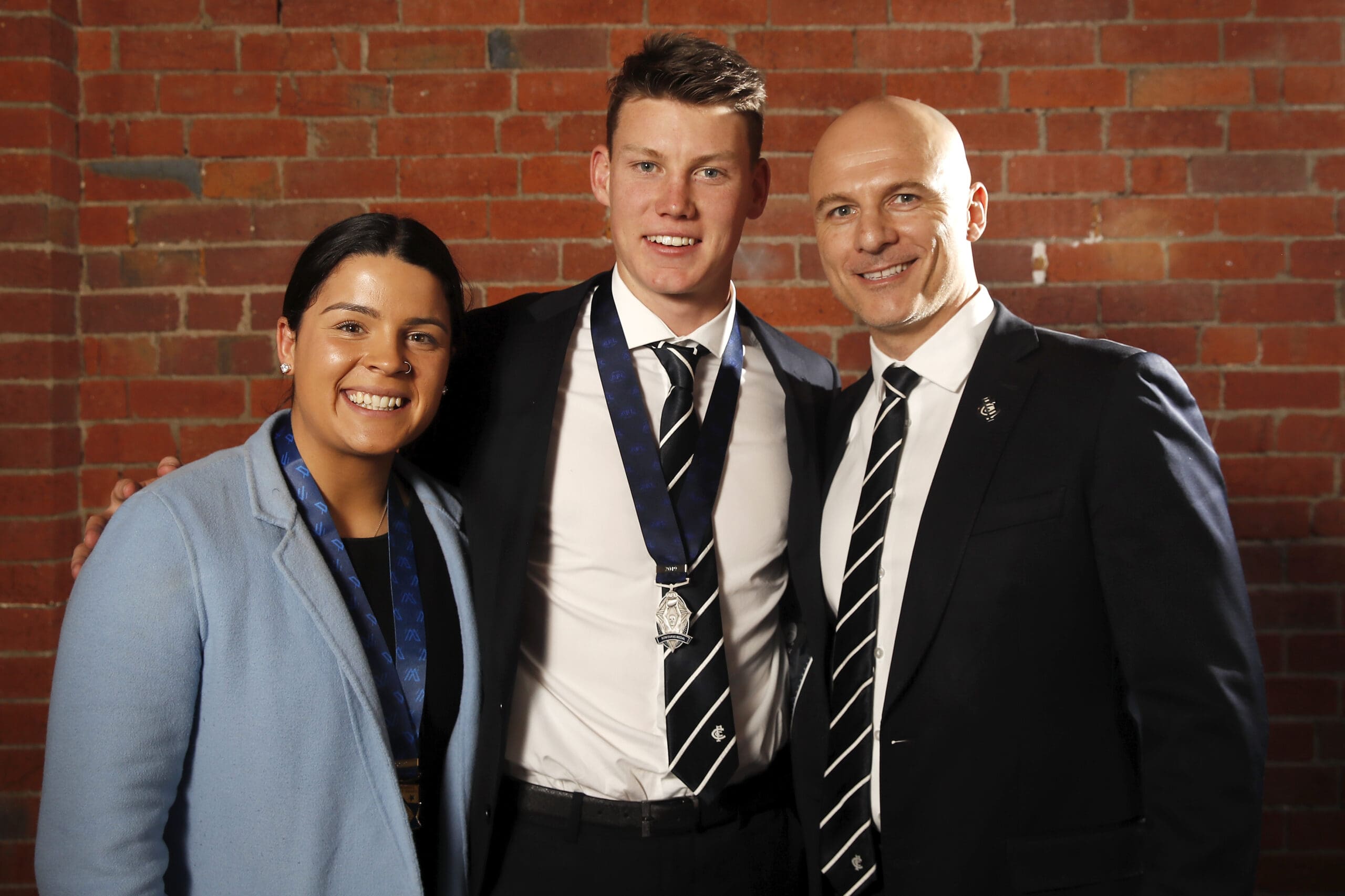 While their coaching search continues, the Blues will now be head-hunting candidates to take over the role as CEO at Princes Park.
Cook, who will conclude his illustrious tenure with the Cats this year, is believed to be a target for the Blues' rebuild of their football operations.
After a stellar career aiding West Coast through the 1990's, Cook ventured to Geelong in 1999, and has since seen the Cats end their premiership drought, win three premierships, support numerous redevelopments to Kardinia Park and add a women's side among many others feats.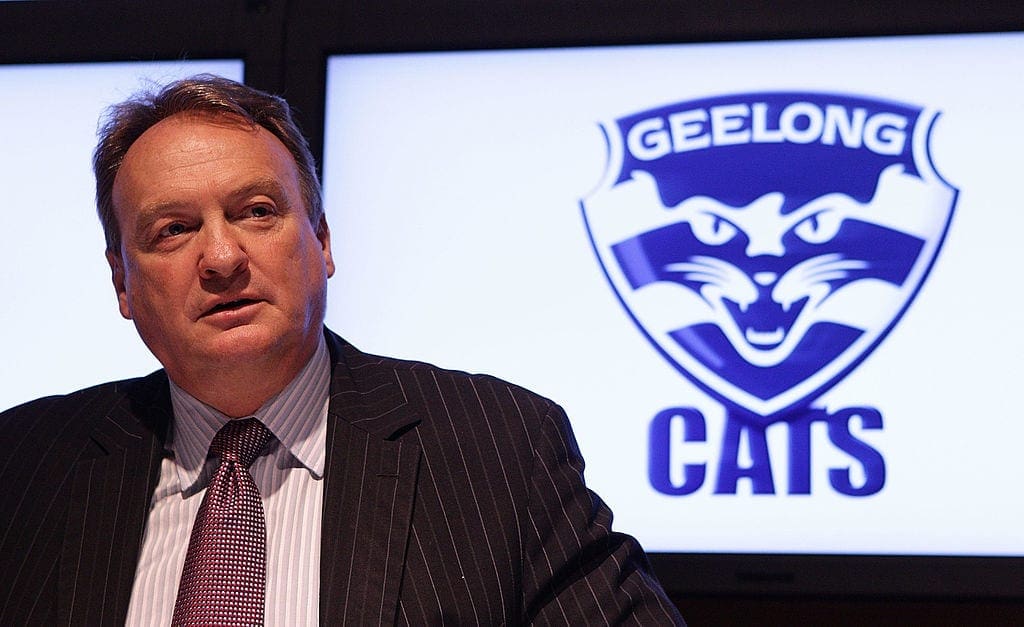 One man that experienced Cook's influence first-hand is Geelong great Jimmy Bartel, who believes the 65-year-old would bring a "sense of calm" to Carlton should the Blues swoop on the respected chief executive.
Speaking on RSN's Breakfast Club, Bartel endorsed Cook to be able to bring an unparalleled level of experience and would nurture a club like the Blues.
"It's is as big as the Webster dictionary," Bartel said when speaking on Cook's CV.
"Incredible success at West Coast, Geelong... wherever he's gone he's balanced.
"If he wants to go to Carlton, he would just bring a sense of calm. He's a calm operator.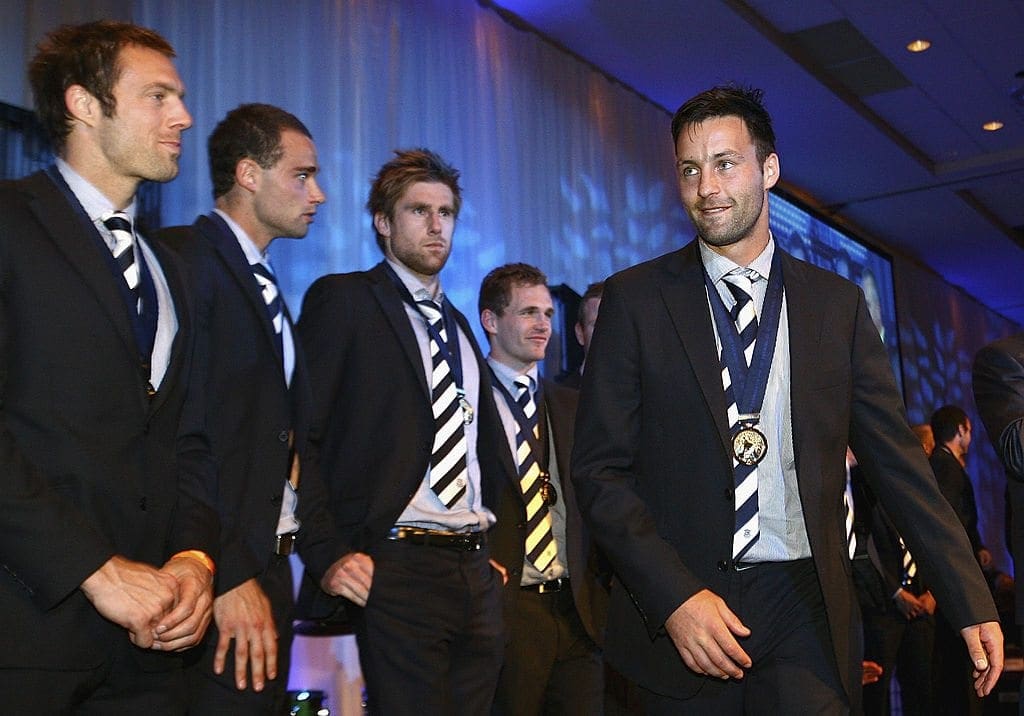 "He's pretty clear in his vision and he's big on people and culture."
Bartel added that while Cook may not see the Blues job as the desire option as he enters retirement, Carlton and the AFL would benefit greatly in keeping his services in the league for an extended period.
"He doesn't need it, but Carlton and the AFL might need him more," the triple-premiership Cat said.
"If someone keeps coming and knocking on the door and the offer keeps going out, it gets to a certain point... he's unbelievable.
"If you are going to get Brian Cook, the same day you actually find his replacement and you say 'hey, you get under the wing of Brian Cook and learn every single thing you can'.
"That'd be an unbelievable smart business.
"If you're gonna get Brian Cook, who is regarded in the best handful of sports administrators in this country, why wouldn't you use it as an opportunity to give someone the best training possible?"
The Cats announced in February that the 2021 season would be the final campaign of Cook's position with the Cats, ending the longest serving tenure of any club CEO.
Departing AFL football operations boss Steve Hocking will join the Cats this off-season as Geelong's new CEO.
Hocking's vacancy at AFL House is likely to see either former North Melbourne coach Brad Scott or Melbourne football boss Josh Mahoney appointed as Hocking's successor.