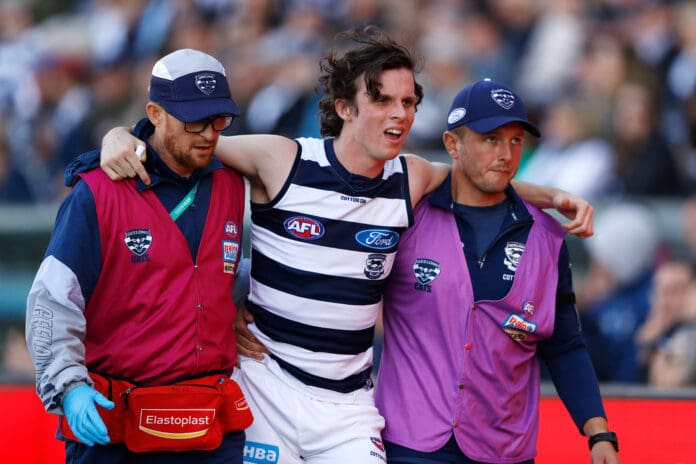 Geelong coach Chris Scott has admitted that leaving Max Holmes out of the Cats' grand final side was "brutal".
The Cats ran rampant on Saturday afternoon, demolishing the Sydney Swans by 81-points in front of more than 100,000 people at a packed MCG.
Holmes, who played 18 matches for Geelong this season, failed to recover in time from a hamstring injury to line up in the grand final side. The 20-year-old was a late out, replaced in the side by Mark O'Connor.
Speaking after Geelong's first premiership win in eleven years, Scott explained the decision to leave the young Cat on the sidelines on footy's biggest day.
"The decision to not play Max Holmes when he'd been so critical for us this season was just brutal," Scott said.
"Our medical staff are elite, and they got him to the point against all odds where he probably could have played.
"The decision was nuanced, but we just thought with quality players like Brandan Parfitt and Sam Menegola and Mark O'Connor there, we just couldn't take the risk and put the rest of the team in jeopardy.
"So for Max I just feel desperately. That's extended to Sam Menegola, who is just one of the great people you'll meet in footy."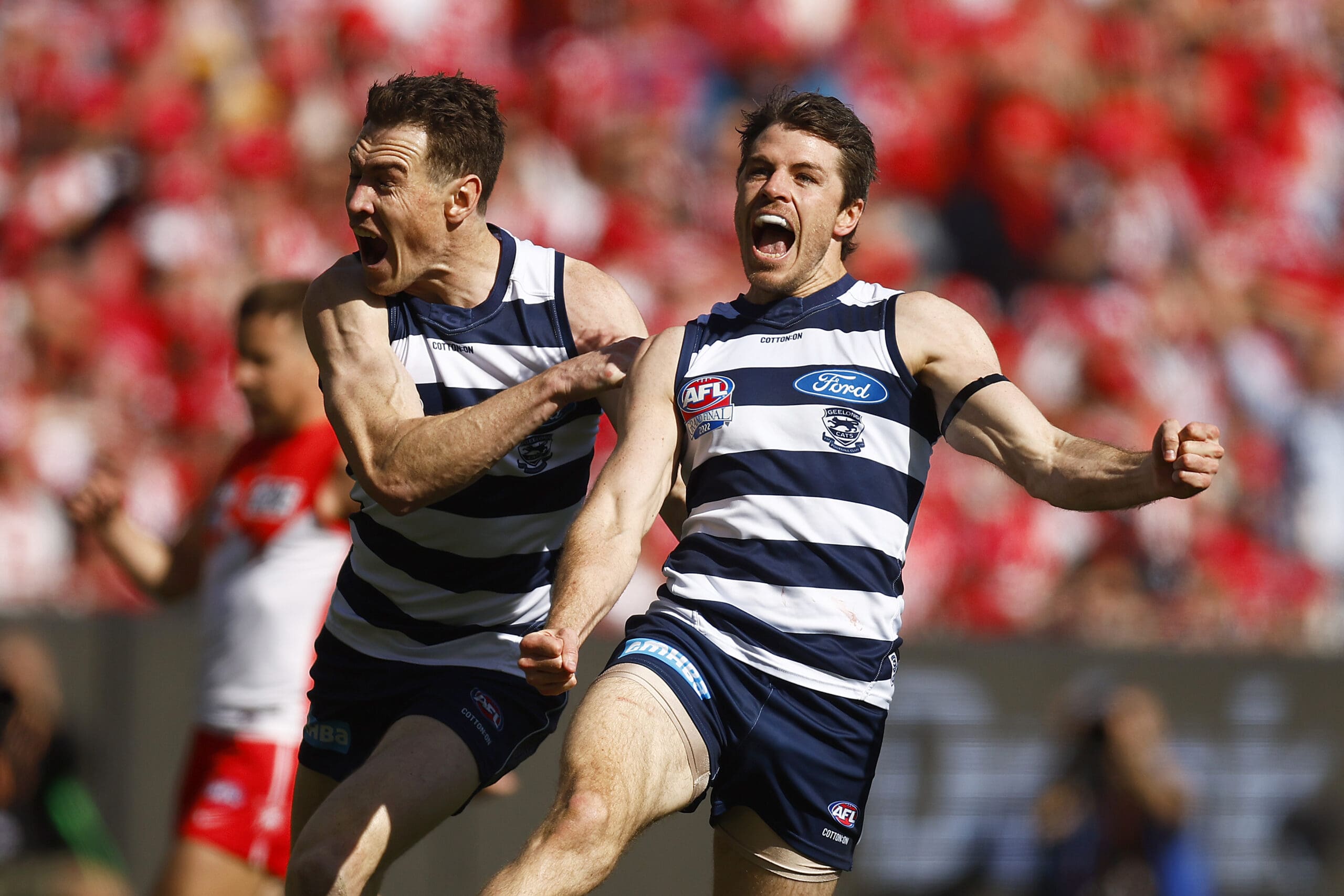 Scott paid credit to his side on the field, but admitted that Geelong's premiership win wouldn't have been possible without everyone around the club.
"It's struck me in my time in footy that the joy of Grand Final day when you win is off the charts, but we should spare a moment for those people who have worked so hard to get us to this point," Scott said.
"They may well be feeling that they haven't been as integral as the guys who got the chance to take the field, and nothing could be further from the truth."