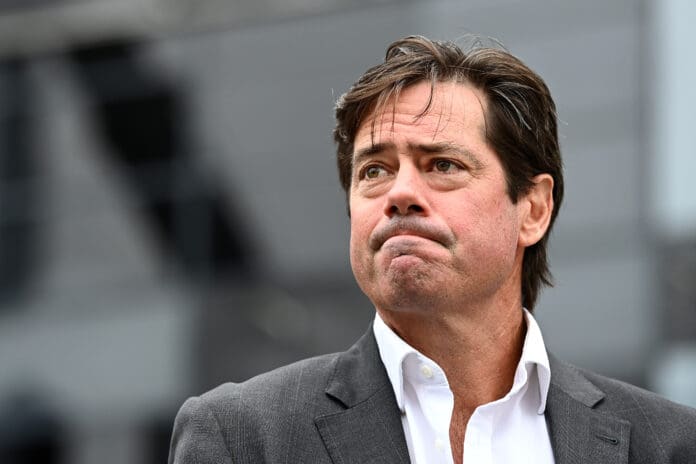 AFL CEO Gillon McLachlan has spoken on recent revelations from Eddie Betts' new biography The Boy from Boomerang Crescent, detailing the infamous Adelaide training camp in 2018.
Speaking on 3AW on Friday, McLachlan said that while the incidents detailed were "frankly disgraceful", he wouldn't accept suggestions that the AFL hadn't taken any action in the aftermath.
"The difference between finding things, that have been frankly disgraceful, as opposed to breaking laws or rules, that is a challenging one to deal," McLachlan said.
"In terms of the lack of action, I don't agree with that either.
"Our response has been to make changes to say now every camp has to be signed off by the AFL to protect the physical and mental wellbeing of all the participants.
"I now have structured, regular communications with our Indigenous cohort."
Betts revealed disturbing incidents that took place at the training camp, in which he alleges personal details he had shared with a camp counsellor were shared in front of teammates, and players were encouraged to verbally abuse one another through the exercise.
A SafeWork SA investigation conducted in 2021 cleared the Crows of breaching health and safety laws.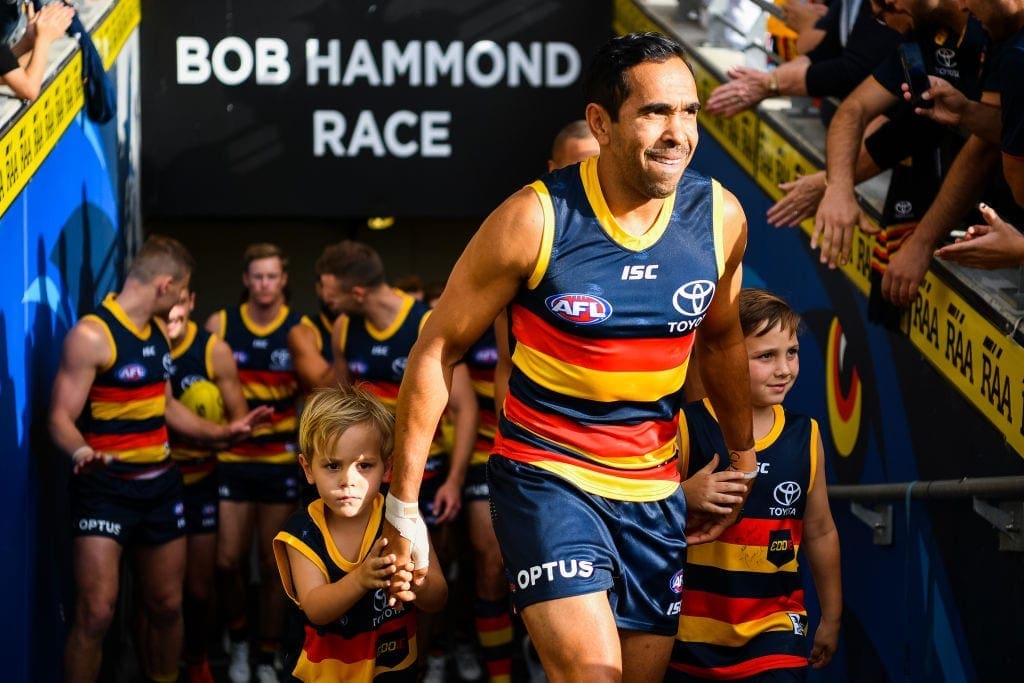 McLachlan said he and the league were apologetic for Betts' experiences and committed to investigating a racist incident the 35-year-old wrote about in his book, in which he received a letter that contained racist and derogatory language. Betts wrote that Adelaide encouraged him to keep quiet about the incident.
"When I heard it would help in his journey, if that (apology) was public, I am very happy to do it," McLachlan said.
"We are sorry for the broader failings.
"In terms of breaching our rules, or then in terms of breaching (SafeWork SA) safety issues, it was found it wasn't.
"It doesn't mean there were things there that were disgracefully executed to which we made change to the system.
"I am sorry that Ed was wounded."