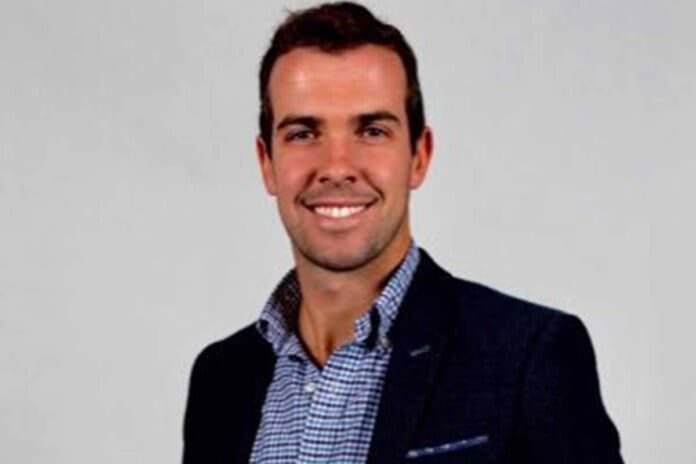 Fox Footy journalist Tom Morris is understood to have been sacked by the broadcaster following the emergence of videos and audio believed to be involving the reporter.
The comments allegedly attributed to Morris - that we have chosen not to repeat - are of a derogatory nature regarding a female colleague at Fox Sports, while a second video includes further offensive and insulting comments.
The alleged comments in regards to Morris' college, which are believed to be from a WhatsApp audio message recording from last year, circled social media platforms on Thursday.
Fox began an investigation into the aforementioned videos shortly after they emerged on social media, with The Age reporting a decision was made to part ways with Morris following the offensive comments.
"Fox Sports has stood down a reporter pending an investigation regarding an inappropriate audio recording," A Fox Sports spokesperson told The Herald Sun.
"While it is not appropriate to comment further, Fox Sports is committed to a workplace where everyone feels safe, respected and valued."
Morris has since released a statement on Twitter, apologising for the comments.
"I would like to unconditionally apologise to everyone for my disgusting and disgraceful comments, which became public yesterday. I am especially sorry to the person involved. No on should ever, in any place, or at any time, be spoken about in that way.
I am deeply ashamed at my behaviour. My comments were hurtful to many and I will now take the time to listen, learn and work to improve myself, ensuring that I become a better person. I am truly sorry to everyone."
— Tom Morris (@tommorris32) March 18, 2022
Fox Sports' decision comes less than 24 hours after an unrelated incident involving Western Bulldogs coach Luke Beveridge on Wednesday night.
Beveridge slammed Morris' reporting of recent Bulldogs selection planning, with the senior coach having since apologised for his outburst during a post-match press conference.
Morris has been an employee of Fox Sports since 2015, while having also held roles with 3AW, SEN and the St Kilda Football Club.