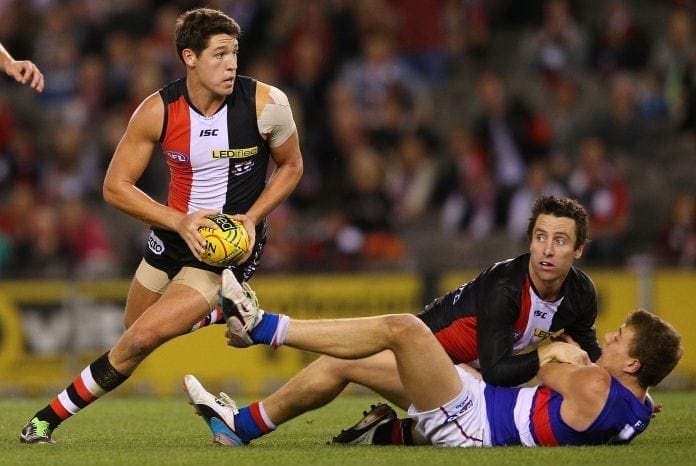 Former Saint Arryn Siposs is pursuing a punting gig in the NFL after nominating for the 2020 draft.
The 27-year old played 28 games for St Kilda across five seasons before getting delisted at the end of 2015.
After a stint in the VFL, he joined Auburn University's college football team in 2017 as a punter.
Siposs had another year of college eligibility but will give it up to chase his NFL dream.
"Auburn has provided me with opportunities and experiences I could not have dreamed of. I have been so proud to put on my Auburn jersey and walk onto the field with an amazing group of men," Siposs said in a statement posted on Twitter.
Siposs will look to follow the path of Ben Graham, Saverio Rocca, Chris Bryan, Joel Wilkinson and Cameron Johnson as ex-AFL players joining the NFL.
Ex-Tigers Ben Griffiths and Ben Lennon are plying their craft in the NCAA system as punters.