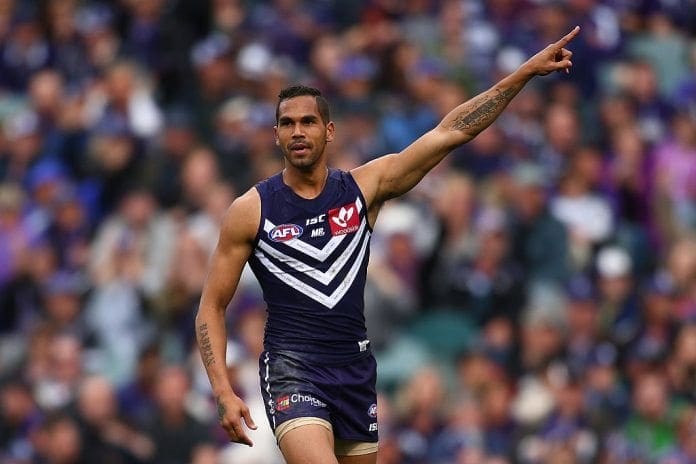 Former Fremantle Dockers forward Shane Yarran has found himself in court once again, after being arrested overnight following an alleged high speed pursuit.
The 27-year-old was charged is Gosnells in the early hours of Wednesday morning after allegedly failing to stop for police.
Police said they were conducting routine patrols in the area when they spotted Yarran's car, and had to follow him through the streets after he failed to stop.
Following the chase, Yarran reportedly fled the car and continued on foot, before being taken down by the police dog after lying in the bushes of a front yard in Eynesford Street.
Yarran was hit with five charges, including a Breach of Bail, aggravated failure to stop, Reckless Driving to escape pursuit by Police, No Authority to Drive and Reckless Driving by Exceeding posted speed limit by 45km/h or more.
The ex-Docker did not apply for bail, and was remanded in custody until June 7. His vehicle was impounded for 28 days.
Yarran played six matches for Fremantle in 2016 before retiring at season's end due to personal reasons.