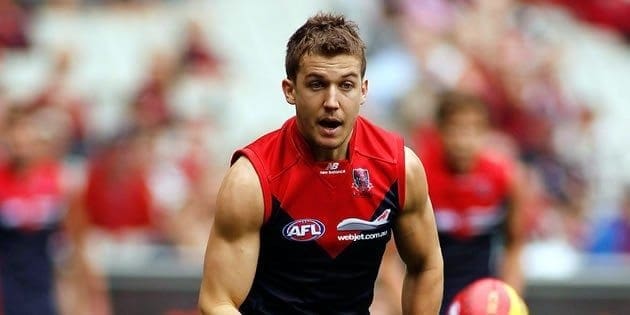 Jack Trengove's career could have been very different to what he had at Melbourne, as he opened up to legendary AFL journalist Mike Sheahan on Fox Footy's Open Mike.

Trengove, who became the youngest AFL captain when he got handed the job to lead Melbourne at the age of 20 along with Jack Grimes ahead of the 2013 season, has talked about a sliding doors moment in his playing career.

The former Melbourne and Port Adelaide player didn't have the best luck during his career as it was often impacted by injuries, most notably a navicular fracture in the foot.

He told Sheahan that he was close to becoming a Richmond player after he got a call from coach Pual Roos insisting that he should look at the offer.

"I'd just had the surgery for that year and was getting to the back-end of that year," he said on Open Mike.

"Paul Roos gave me a call one day in the off-season and said Richmond had asked the question, they were pretty keen to get me over and I should have a look at the options.

"At that point in time I was just a Melbourne diehard and just wanted to get that success that everyone at the Melbourne footy club was seeking. Roosy put me on the back foot, it was pretty hard to cop at the time but when your coach is telling you to look at various options you've gotta do it."

It was believed that the Dees were interested in Richmond's pick 12 for Trengove.

"They showed me a presentation, they really valued me and wanted me to be a starting midfielder for them," he said.

"It was pretty hard to say no to."

However, the deal collapsed after he failed the medical.

"I went downstairs and had a medical and I was coming back from my foot, this was the moment I realise the screws that had been put into my navicular had actually cracked through," he said. 
"I was doing the medical and really struggling just hopping on the spot. I got sent for some more scans. I walked away assuming I was going to be a Richmond player the following day but unfortunately the scan came back and there were some pretty nasty cracks through the screws and I had to repeat the whole process again.

"One of those sort of sliding doors moments and I was willing to go to Richmond at that time because of the circumstances at Melbourne, but at the same time I was really grateful to go back to Melbourne and continue my career there. Unfortunately it meant I missed another 12 months which was very difficult at the time."