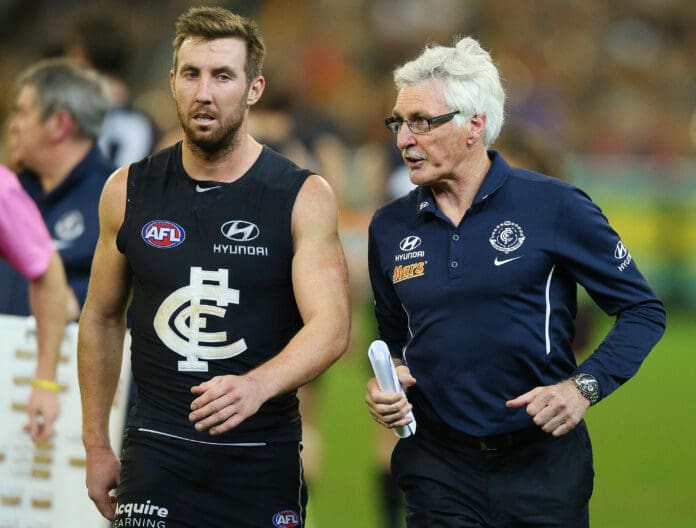 Former Carlton and Melbourne midfielder Brock McLean has signed on with the Tongala Football Club in Victoria's Murray Football League.
McLean played 107 games at AFL level before being delisted at the end of the 2014 season.
In a social media post, the club said they were excited to have Brock at the club and looked forward to him imparting his knowledge on the group.
"The TFNC Family is excited to announce the signing of ex AFL player Brock McLean," the statement read.
"In addition to Brock's vast experience and football knowledge, his leadership qualities both on and off the field will be a huge asset to our club.
http://gty.im/174508899
Tongala said in a social media post that they were thrilled to welcome Brock and his family to the club for the 2022 season.
"We welcome Brock, Fiancé Stephanie and family to our club and look forward to catching up in the pre-season."