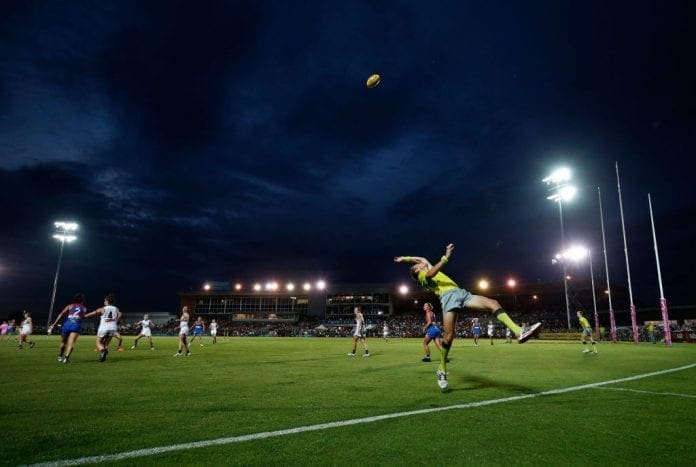 AFL female talent scout Libby Toovey believes she was sacked by the AFL for reporting several instances of inappropriate treatment towards fellow female umpires.
While the AFL deny her claims, the AFL Integrity Unit is currently investigating at least three cases of abuse towards female umpires.
The allegations of abuse were reported by Toovey who shared, with consent, the stories of inappropriate conduct and abuse her fellow female umpires had experienced.
"I think its time that the AFL apologise and admit that they have been causing trauma and harm to a lot of people for a very long time, I don't think it's too much to ask," she told Sky News.
Speaking to The Age, Toovey revealed the conversation she had shared with an AFL manager and HR representative.
"In that meeting, (the manager) said, 'I've checked with the girls. They said they were fine, nothing more needs to be done. We're here to talk about your behaviour,'" she said.
"They said, 'You've gone beyond the authority of your role to tell us this. You've breached the confidentiality of the girls who told you this.'"
The AFL released a full statement on Monday, confirming it had "ended the employment of a junior staffer who started with the organisation after a month due to serious concerns regarding her conduct".
The statement further claimed that Toovey had "on numerous occasions, misrepresented her role, her responsibilities and her authority to both internal and external stakeholders".
Despite their claims, the AFL reiterated its responsibility in providing a safe, inclusive work environment, and its investment in responding to reports of poor conduct towards women in football.
The league's comments came after a number of problematic findings were revealed in the Women and Girls in Umpiring Report commissioned by the AFL in 2020.
The document disclosed the sexual harassment, negativity towards selection, and exclusion female umpires faced at multiple levels in football settings.
On Wednesday, Toovey and the AFL will meet under the guidance of the Fair Work Commission.
"I'm going in there to say I was fired for being a whistleblower," she told The Age.
"I honestly just want the AFL to admit that they are causing a lot of hurt and trauma to female umpires.
"My moral obligation to look after female umpires usurps the brand of the AFL. I've told them I can't work for an organisation that puts profit above people."