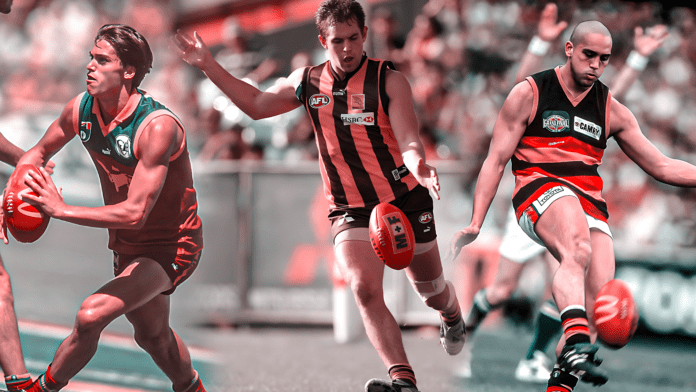 While some trades look like roadkill in hindsight, if you alter your lens to look from the other end, these same deals have the ability to look like a 12-course banquet.
Beauty, as they say, is in the eye of the beholder.
After covering off your team's worst ever trades last week, we've turned our frowns upside down this week to shine a light on their best and brightest wheels and deals.
SEE ALSO: EVERY AFL CLUB'S WORST TRADE OF THE AFL ERA
Adelaide (1994) 
In: Andrew McLeod and pick 38 (Matthew Collins) 
Out: Chris Groom 
A dual Norm Smith medallist and a top-40 pick for a journeyman who would only play seven games out West?
For the Crows, this trade looks absolutely sterling in hindsight.
Though the Dockers held the rights to draft McLeod ahead of the club's inaugural season, the upstart side passed, with head coach Gerard Neesham believing the Darwin native was too lairy.
Still, for a coach who lived and died by the 'chip and draw' from the backline, the five-time All-Australian would have been a perfect fit in his system.