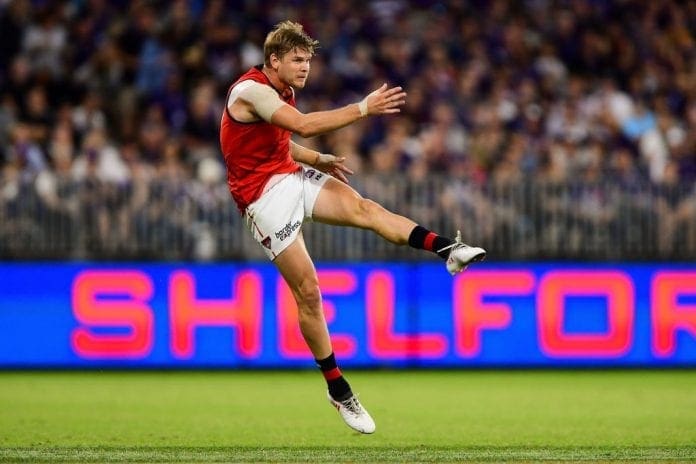 Essendon veteran Michael Hurley has informed teammates of his decision to retire at season's end.
Hurley has not featured for the Bombers at AFL level since Round 18, 2020 after suffering a hip infection ahead of last season, an ailment that has placed the 32-year-old on the sidelines for the best part of two years.
The Bombers defender has continued to fight his way back into senior selection contention in recent weeks, having made his return to the field through Essendon's VFL side.
Ahead of the Bombers' final match of the season against Richmond, Hurley has announced the game will be his final in the red sash.
"Over my time, the club has meant so much to me. The decision has crept up a little bit, and at the start of the year, I really wanted to get back out there and play footy again. It was about the middle part of the year where I got close and in recent weeks, running out there and getting a kick again was just fantastic. Physically and mentally, I am feeling up for the challenge, but such a big operation and a big couple of years, and the uncertainty around whether physically I could still keep up with the rigours of AFL footy, it really set in that it was probably time to hang the boots up," Hurley said, via the club's announcement.
"What keeps coming to mind is the relationships I have built here. I've been here since 2008 and while I probably haven't experienced a lot of on-field success, and not everyone in AFL can have that, a different success to me is meeting special people and people from this club I'll have in my life forever.
"While it's hard to name everyone individually, I'd also like to thank the admin staff, the property staff and particularly the medical staff, for patching me up for the last 14 years.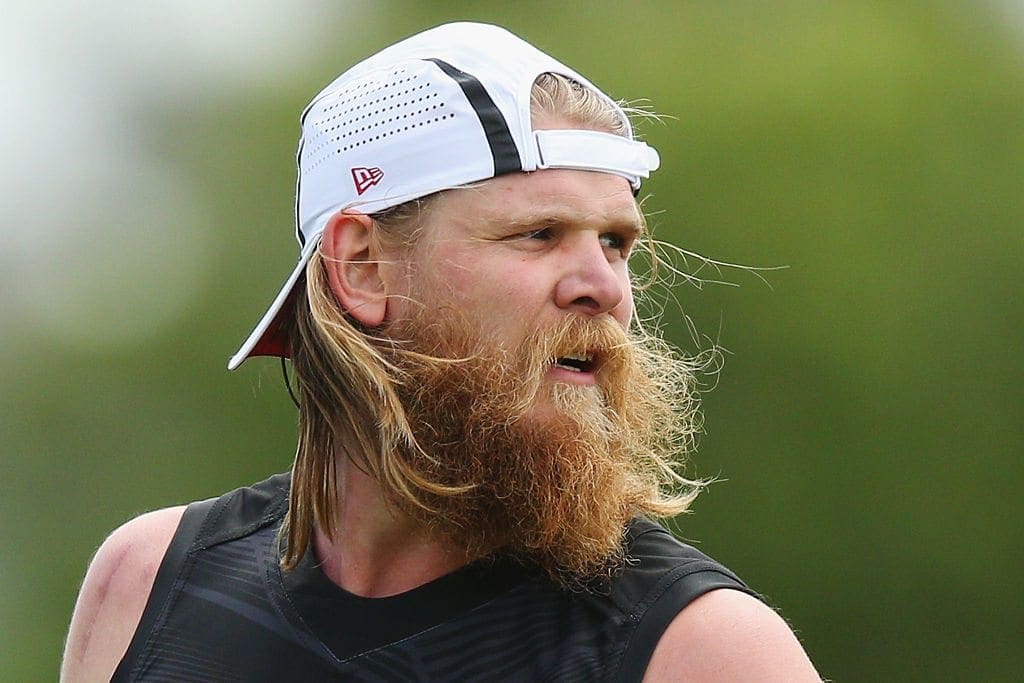 "The most important people at the club to me is my teammates. You come into the club every day and when you're younger, you don't fully understand how lucky you are in this job. All you guys in the room hold a place in my heart and my past teammates too.
"Finally, to my wife Chelsea, my immediate family and particularly my parents – I thank you all for your love and support. I started playing footy because of my brothers. To my Mum and Dad, our family has been through a lot and I'm just so proud to have you as my parents. I couldn't have done it without you and I'll be forever indebted to you all."
Hurley has played 193 games for the Bombers since making his debut in 2009 against Port Adelaide.
The Northern Knights product began his career as a key forward at Essendon, before eventually switching to defence to revitalise his career in the red and black.
Hurley earned All-Australian honours in 2015 and 2017 at centre-half back, transforming into one of the competition's best key defenders.
The 193cm-tall swingman was one of 34 Essendon players banned during the club's infamous supplements saga in 2012, with Hurley remaining with the club after the damning result.
Hurley joins teammates Devon Smith and Anthony McDonald-Tpingwuti in announcing their retirements in 2022.