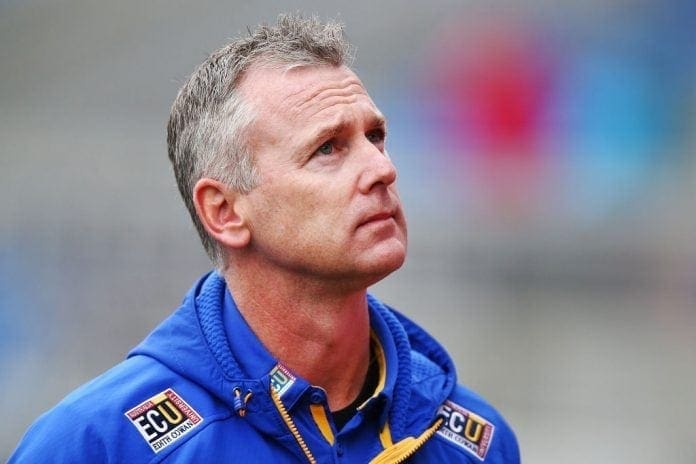 The West Coast Eagles continue to struggle in their most disappointing performance of the season. Losing to Hawthorn in Tasmania seemed likely, however, how they were beaten was far from expected.
The Hawks cruised to a 116-point demolition of the Eagles on the backs of their youthful midfield and key forward Mitch Lewis who booted six.
Eagles coach Adam Simpson branded the performance as "not good enough" despite their injury woes. The Hawks managed to kick 11 straight goals in the second half compared to the Eagles' two points.
Despite being the heaviest defeat for the Eagles under Simpson, he remained adamant that they would move on and look ahead.
"We've got to look at ourselves, lick our wounds and get on with it in a six-day break until Essendon," the premiership coach stated.
"I don't reflect on history, look at tonight, tomorrow, the next day and get on with the next week."
When asked if there was anything to be taken away from the game, Simpson responded, "not a lot other than another game under the belt of some of our younger players, not much more".
Injury woes continue to arise for the Eagles with defenders Liam Duggan and Jamaine Jones leaving the ground.
Simpson criticised the effort of his squad stating that it, "wasn't the same as has been in the past when we've put up reasonable performances. It wasn't there today."
Although all looks bleak for the Eagles, they are now in a prime position for the hotly anticipated number-one pick Harley Reid who can hopefully aid in turning this once-great side around.