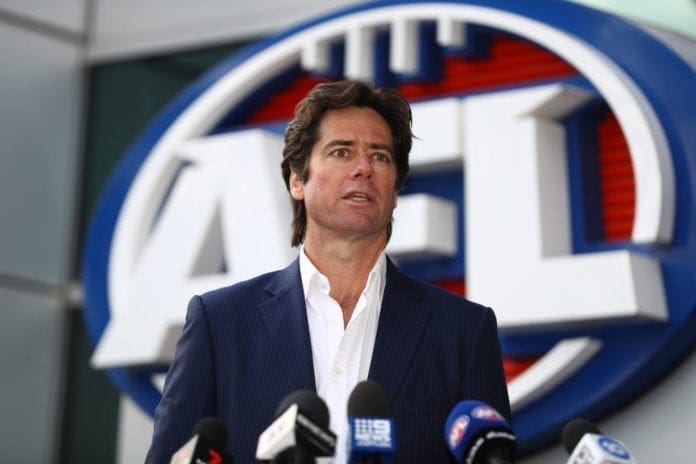 Departing AFL Coaches Association boss Mark Brayshaw has lashed out at the AFL for a "shameful" new ruling that he believes allows club boards to sack senior coaches with little-to-no consequence.
AFL-funded clubs are permitted to attach a six-month settlement to newly signed coaching contracts, a move that was seen to aid clubs in avoiding large payout fees to sacked senior coaches when it was introduced in 2019.
Speaking to SEN SA Breakfast, Brayshaw stated the clause removes trust between "moron boards" and their coaches.
"Disgraceful. Disgraceful clause. We're not a union, we don't have a CBA like the players do. I'll tell you how it gets through: the AFL says 'we're sick of stupid boards, moron boards sacking their coaches and paying them out'," Brayshaw told SEN.
"I used to be on the board at North Melbourne for eight years, I have absolutely no sympathy whatsoever for any board that extends a contract with its coach and then changes its mind and expects to give them a six month contract.
"The good clubs don't do that, the big clubs that don't need the AFL's money as much don't allow that to happen and I think it's shameful.
"The good clubs have got trust, they're built on trust.
"If you say to your coach 'the good news is we're going to sign you for three years but by the way in the fine print if we change our mind we can give you the flick with a six month payout period', that is not trust.
"I think it's a disgrace and it's the AFL supporting incompetent boards who recklessly extend their coaches and I have no sympathy for them."
Brayshaw announced his departure from the AFLCA chief executive position on Wednesday, a role he has held for the past six years.