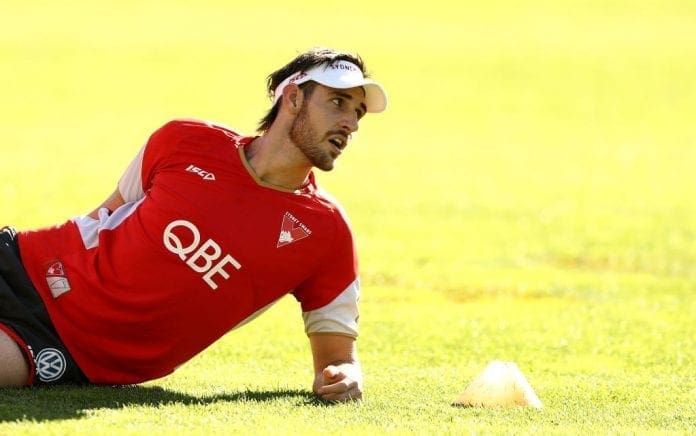 Forgotten ex-Swan Sam Naismith is eager to return to the AFL landscape after recently being delisted by Sydney, laying out his plans in a recent interview.
The 30-year-old Naismith, now a nine-year AFL veteran, has undergone three knee constructions throughout a challenging professional footballing journey totaling just 30 senior games.
During a recent interview with SEN, Naismith acknowledged the fact that most clubs had finalized the majority of their lists heading into draft season, and knows he will have to wait until the completion of this year's draft before hearing of any potential AFL opportunities.
"There's been a bit of talk," Naismith said.
"But at the end of the day, by the time I was cut by Sydney, clubs had pretty much organised their lists.
"They're just looking to see what happens after the draft and then rookie draft and whatnot.
"Unfortunately, I wasn't able to go from my position on the Swans' list back onto their rookie list because I was inactive for a little while."
Naismith stated that while his first and foremost desire is to find a new home prior to the beginning of the 2023 season, his contingency plan is to work his way up to next year's Mid-Season Draft by playing state-league football.
"Hopefully something comes up," Naismith said.
"But if it doesn't, I'll play in a state league and hopefully attack that mid-season draft."